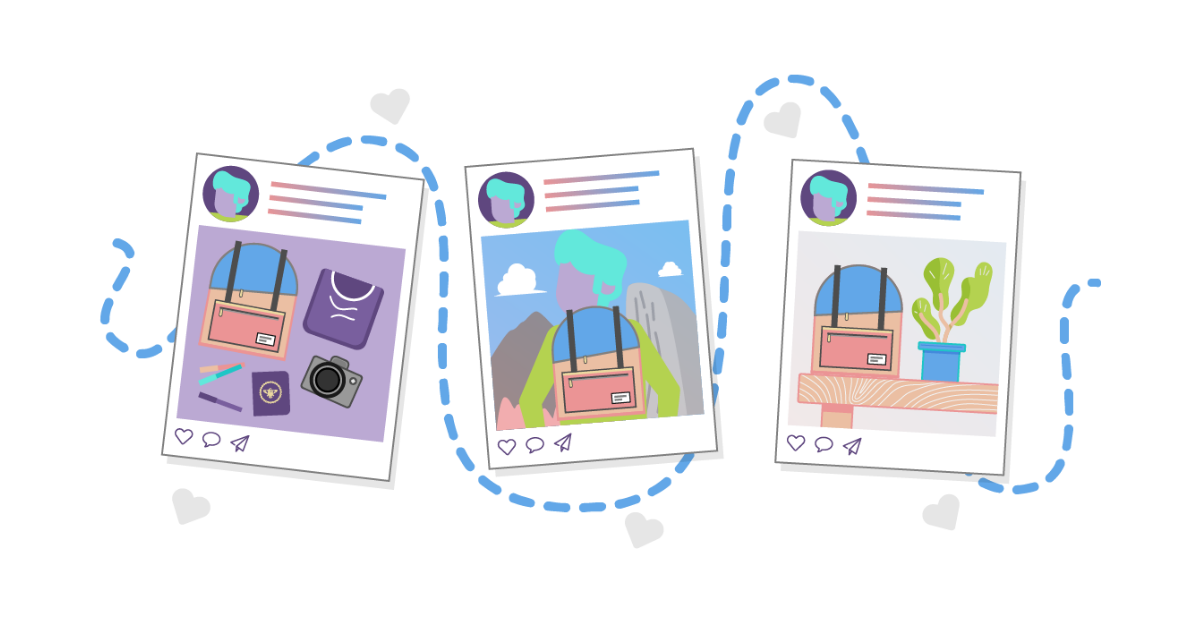 What gives UGC to the brand and how to work with it
UGC (user-generated content) is the original content created by the audience of the brand. This content can be anything you want - from reviews and comments on the blog to photos and videos. A company can use it for its own purposes - on a website or on social networks to promote a brand, and often UGC is much more useful than regular content.
And creating UGC allows users to collaborate with their favorite brand, express themselves creatively, receiving various rewards and discounts, and even make some of their own, albeit small, changes to the company.
Unlike regular sales-oriented advertising campaigns, user-generated content campaigns are based on honesty and sincerity. In any case, it is this impression they make on people (with infrequent exceptions).
Custom Content Types
So that you can understand what UGC is and what it looks like, I will give the types of user-generated content with interesting examples.
Here are the main types of UGC that you can meet on the Internet:
1. Comments
Yes, the comments that your audience leaves on the site are user-generated content. And it is essential for the image of the company - if people leave feedback, it means that they are passionate about your work, and they have something to say in response. Furthermore, users in reviews often share their valuable experience, which can be useful not only to you but also to other visitors to the site.
2. Text reviews
Reviews are the most popular form of user-generated content when it comes to sales.
According to statistics from a study by Econsultancy, 61% of customers read remarks online before making a purchasing decision, and 63% of customers are more likely to make a purchase if there are reviews on the site.
If you want to get feedback, you need to ask for them. Of course, many users themselves leave feedback, but if you ask them about it, the number of reviews can increase significantly. This can be done both on the site and, for example, on social networks or in the email newsletter.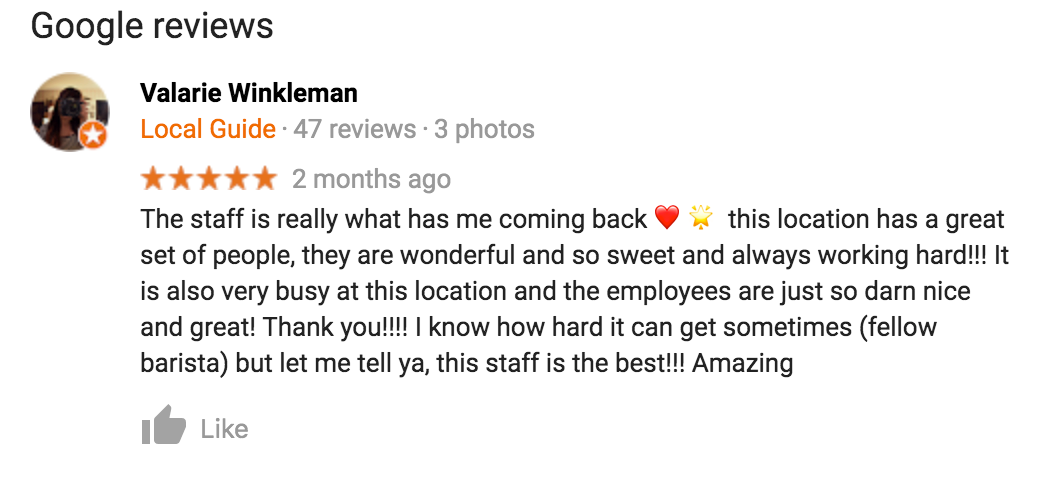 Customers can be rewarded in every possible way for the comments left, for example, with a discount on their next purchase and other bonuses.
On top-rated online stores, customers are happy to share their shopping experience without any contests.
3. Video and photo reviews
Reviews are similar to comments, but they are more detailed and contain an extensive evidence base. Most often, detailed reviews of products are used as this type of content - in text or video format (they are especially common in online stores of electronic equipment).
You can use the standard text format of the reviews, or you can come up with something more original - ask clients to shoot a video review, take photos, compose a poem or write a song dedicated to your product, etc.
Do not forget about the gift as a token of gratitude.
4. Design and drawings
A great way to attract new customers to your brand is to hold a competition to create the best design or drawing on a given topic. This, on the one hand, attracts many creative people to the brand who are looking for any opportunity to express themselves creatively, on the other hand, it motivates brand fans to new activities. And, of course, this is very beneficial for the company, since it does not need to spend money on expensive designers.
To create a $1 reusable mug, Starbucks asked customers to draw their designs on white glass and post the hashtag #whitecupcontest on Twitter and Instagram. The winner's design was used in a limited series of reusable mugs.

This competition contributed to the active sale of the limited edition, as well as the purchase of coffee in ordinary white cups to draw on them. The brand, in this case, not only strengthened customer loyalty to the brand but also increased its sales.
5. Photos
Photos are one of the most common types of content: every day, people share more than 2 billion photos. Therefore, they are very beneficial to use as user-generated content.
An excellent example of the use of photographs taken by users was an advertising campaign from Coca Cola - Share a coke.
Coca Cola used it not to declare itself, but to strengthen and "refresh" its relations with customers. An exciting idea was created - to personalize each bottle of the drink, indicating on the labels all kinds of names, nicknames, and words from which you can build sentences.
Customers took pictures with "their" bottle and posted photos on social networks with the hashtag #shareacoke, and even could make a Coca-Cola bottle with their text (many used this to congratulate a birthday or make an offer).
The campaign blew up Instagram, and also aroused many positive emotions among its customers and strengthened their love for the company.
This is an excellent example of how an unusual idea can become viral and bring the company a good income.
6. Video
Video is also a trendy type of user-generated content. The choice of topics for the video is broad: you can ask your customers to make a creative video with the products of your brand, perform some trick, take a moment from your life, a video about the company itself or come up with another unusual task for your audience. If you decide to arrange a contest, do not forget to talk about the rules for selecting the best videos and a prize for the winner.
GoPro, in its account on Instagram, publishes insanely interesting, beautiful, exciting action videos shot by users on the camera of the same name.
7. Podcasts
Even though podcasts are inferior in popularity to many types of content, they can also be used as UGC. You can ask users to share their opinions on any relevant issue or come up with their own program.
Creating a strategy for an UGC campaign
Of course, just choosing the most suitable type of content for UGC does not guarantee an increase in sales. It is necessary to take care of other aspects, such as: determining a platform for calling for the creation of content and its publication, the format of the campaign (competition or a simple addition to the site/social networks), etc.
After setting the goal, you should begin to think through a strategy. You must determine the steps that you should take, but you can choose the approximate plan of action drawn up by me as the basis.
1. Come up with an attractive idea that suits your target audience and select the type of content
Think of what you would like to ask your customers about (for example, create a website design, come up with a slogan, take a video of your morning run in sneakers from your company, write a review about your product, take a thematic photo with your products, etc.)
You can hold a contest in which you choose the best material and award winners, or simply publish content on the site or on social networks.
2. Think of a reward
Think about the reward that users who create the best content will receive (this can be an exclusive gift, discount, placement of content on the site or in advertising, etc.). Prepare gifts.
3. Compose a message to call for participation in the action
Think up a text for an appeal to participation, add a photo or video, specify a deadline and rules of carrying out the action. Choose the ways to place the call (this can be done on the company's website, on social networks, via email, or advertising).
4. Select a platform for users to post content
Social networks are the most popular place to publish UGC. In this case, content is created for the sake of content so that customers express their sympathy for the brand and share it with others. This is a genius marketing move considering what coverage you can get on social networks. With it, you can increase brand loyalty and attract new customers.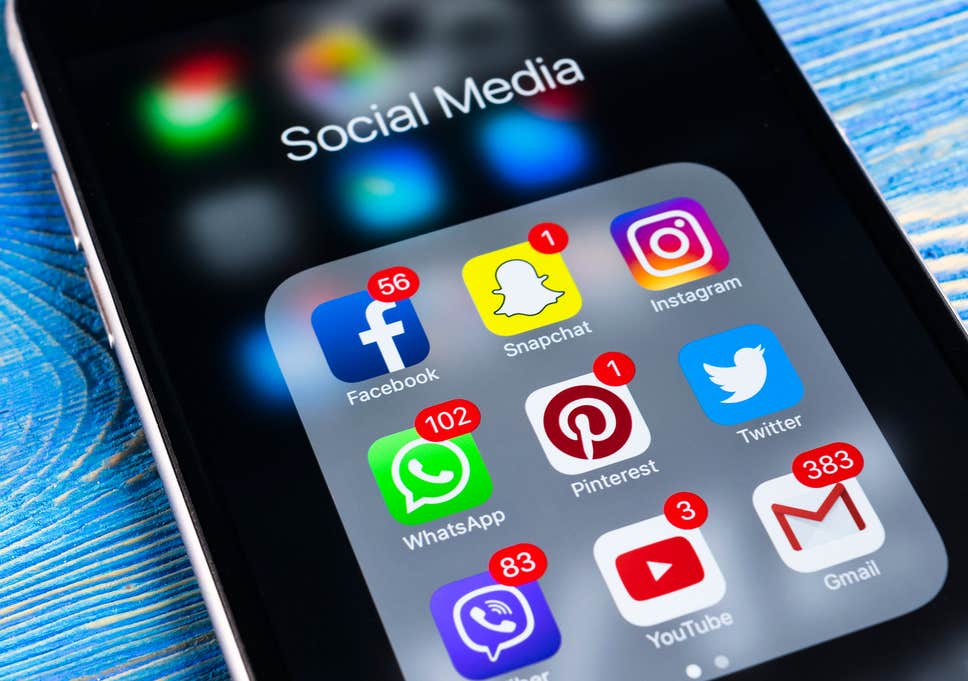 5. Pay attention to the selection of content and the selection of winners
When choosing winners (if you are conducting a competition) or selecting content for publications, you need to remember that the material you have chosen will characterize your company and build its image. It should be of high quality and as relevant as possible to the brand.
6. Thank your audience!
Reward your winners (if you're running a contest) or just thank your users for great ideas and great content!
7. Analyze your UGC campaign
Collect statistics on new subscribers, leads, sales during the UGC campaign. Find out exactly what you achieved with UGC. This will give you a real understanding of how your company is developing and what impact the user-generated content has on its development.
As you can see, the concept is pretty simple. The effort required by you is minimal, and the amount of content you get can be awe-inspiring.
Recommended for you:
Instagram Hacks to Take Good Photos
How Do Social Algorithms Work and What Social Media Already Knows about You?
How to see who is stalking you on Instagram?
Best Instagram Strategies to Enhance Business Growth
How to Get Free YouTube Subscribers
Getting rid of your Instagram followers
Lucas Martley
15.12.2019
3875
0
0