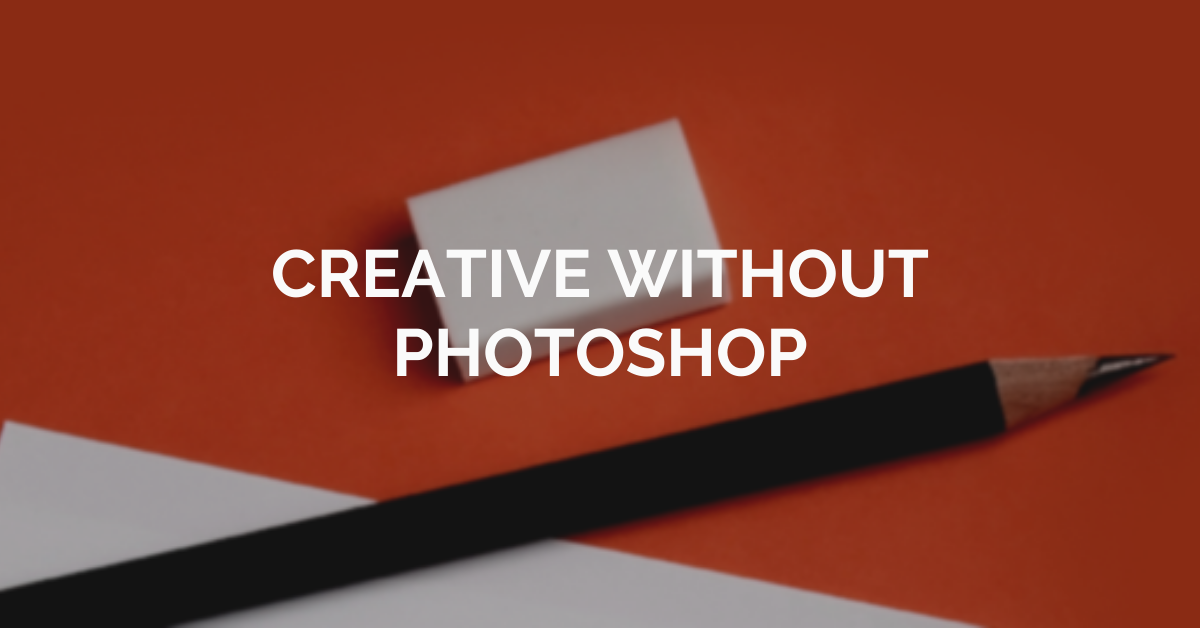 Creative without photoshop: services for creating visuals in social networks (with examples)
We can't imagine social networks without images for ads and posts. To save time on creating visual content and pay more attention to the analysis of advertising campaigns, use online photo editors and other services. This is an excellent solution if there is no designer nearby.
In the article, we will analyze editors for processing photos online, and those of them that we use ourselves. In fact, there are many more tools for creating and editing visual content on social networks (both paid and free).
Canva
www.canva.com
Canva's online editor is a popular service that includes a wide range of design templates. Functionality allows you to create attractive photo collages, presentations, infographics, materials for online and offline marketing. There is a free version.
Paid version: $ 12.95 per month or $ 119.4 per year for a one-time payment. There is a free trial period of 30 days.
What features Canva provides:
1) 95 types of templates arranged in formats and sizes: content templates for social networks, documents, personal use, advertising.
2) Creating a design from scratch, indicating the desired size. The editor offers background images (you can upload your own), fonts, shapes, icons, layout grids, simple diagrams.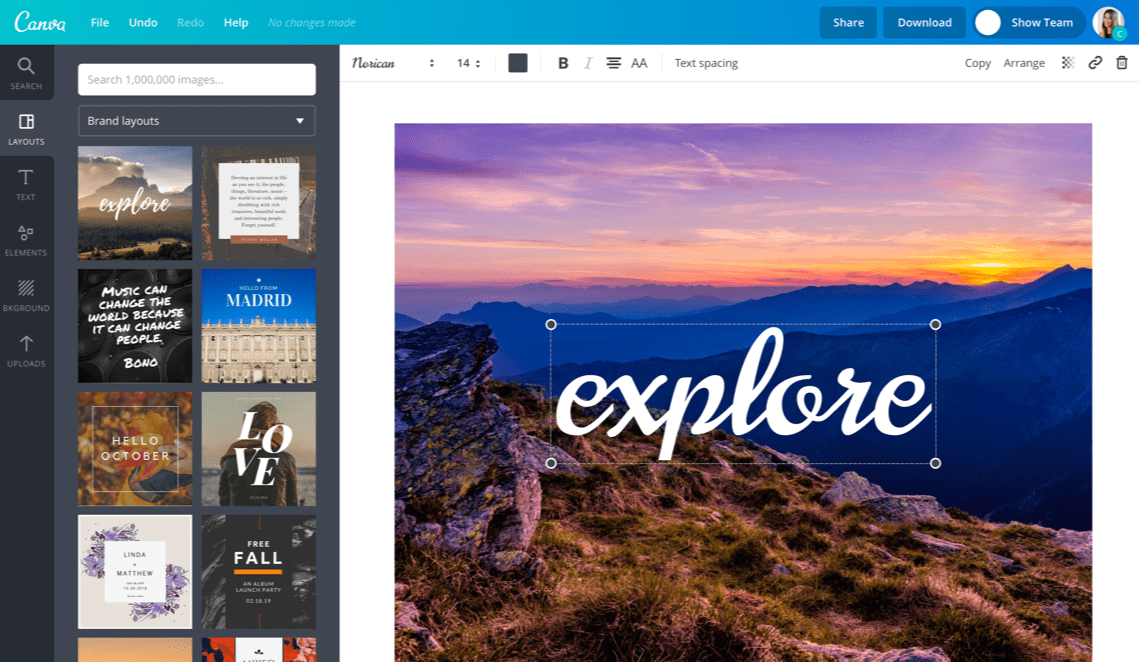 3) Invite colleagues to collaborate on one image and edit it.
4) Saving finished materials in PNG, JPG, or PDF format.
5) Publish creatives directly to social networks.
What you should pay attention to?
1) In the free version, you cannot sort finished images into folders and upload your fonts.
2) Canva has its own mobile application.
3) Premium elements (graphics, images, next to which the price is indicated) are paid separately, regardless of a plan.
Crello
crello.com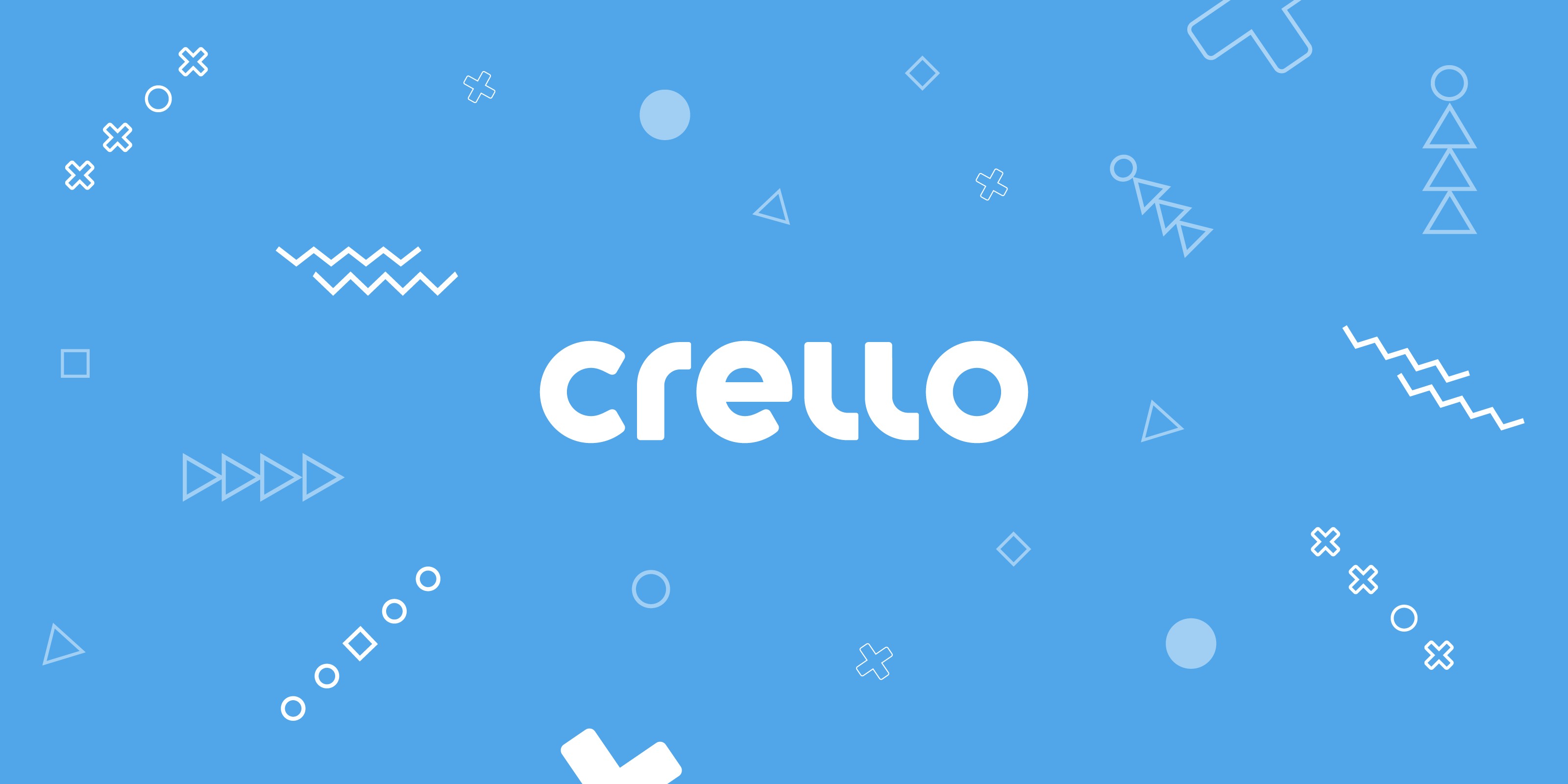 The equivalent of the Canva photo editor. There is a free version.
Paid version: $ 19.99 per month or $ 199.99 per year for a one-time payment. There is no free trial period.
What features Crello provides:
1) 40 types of templates, including animated ones (for marketing materials, blog materials, social networks, advertising).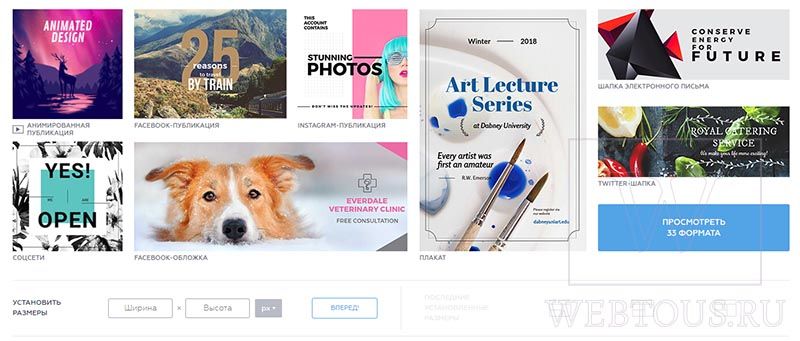 2) Base "Design Ideas," where you can find interesting visuals by category.

3) Creating content for social networks from scratch. You can come up with any design with the addition of backgrounds, shapes, icons, frames, stickers.
4) Download your own fonts.
5) Saving the final materials in PNG, JPG, or PDF format.
6) The ability to share the finished design on Facebook, Facebook Ads Manager, or send a link to colleagues to view.
For example, we'll create an ad to attract an audience to an Instagram group based on a template.
On the left is the original template. On the right is what happened as a result:
Key differences from Canva:

the presence of free animated templates;
sorting finished images into folders in the free version;
the ability to download your font for free;
the ability to change the image size in the process of work (templates of different sizes are offered to choose from, but you can not set a custom one for editing)
All templates are free.
Crello did not have such options:
the ability to work on a project team;
mobile application.
Both online photo editors have elements for which you need to pay, regardless of the plan: photos, backgrounds, objects, next to which the price is separately indicated.
Infogram
The tool for creating infographics and charts.
There is a free version, but with slightly limited functionality.
Paid version: from $ 25 per month for monthly payments or from $ 19 per month for annual payments.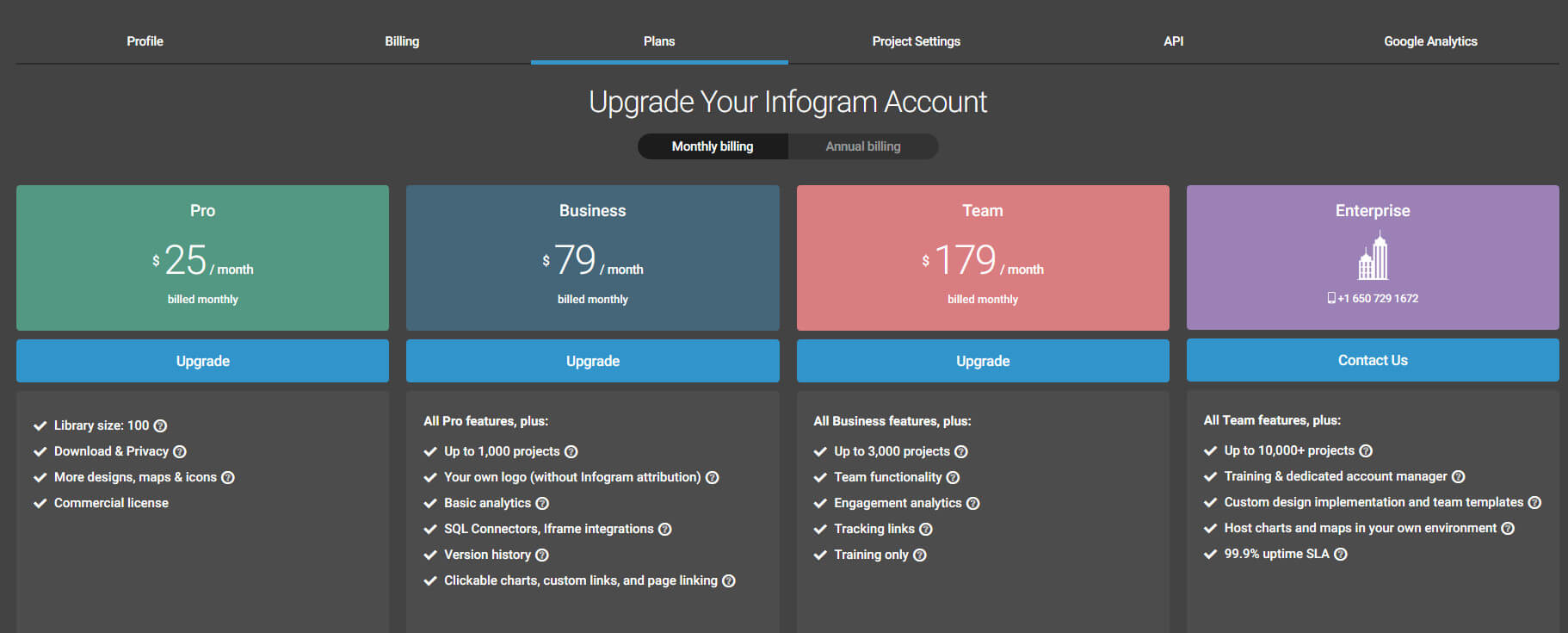 Please note that you need to register from corporate mail, i.e., domain names like gmail.com will not work.
What features Infogram provides:
1) The choice of different types of templates: to create infographics, reports, diagrams, content for social networks.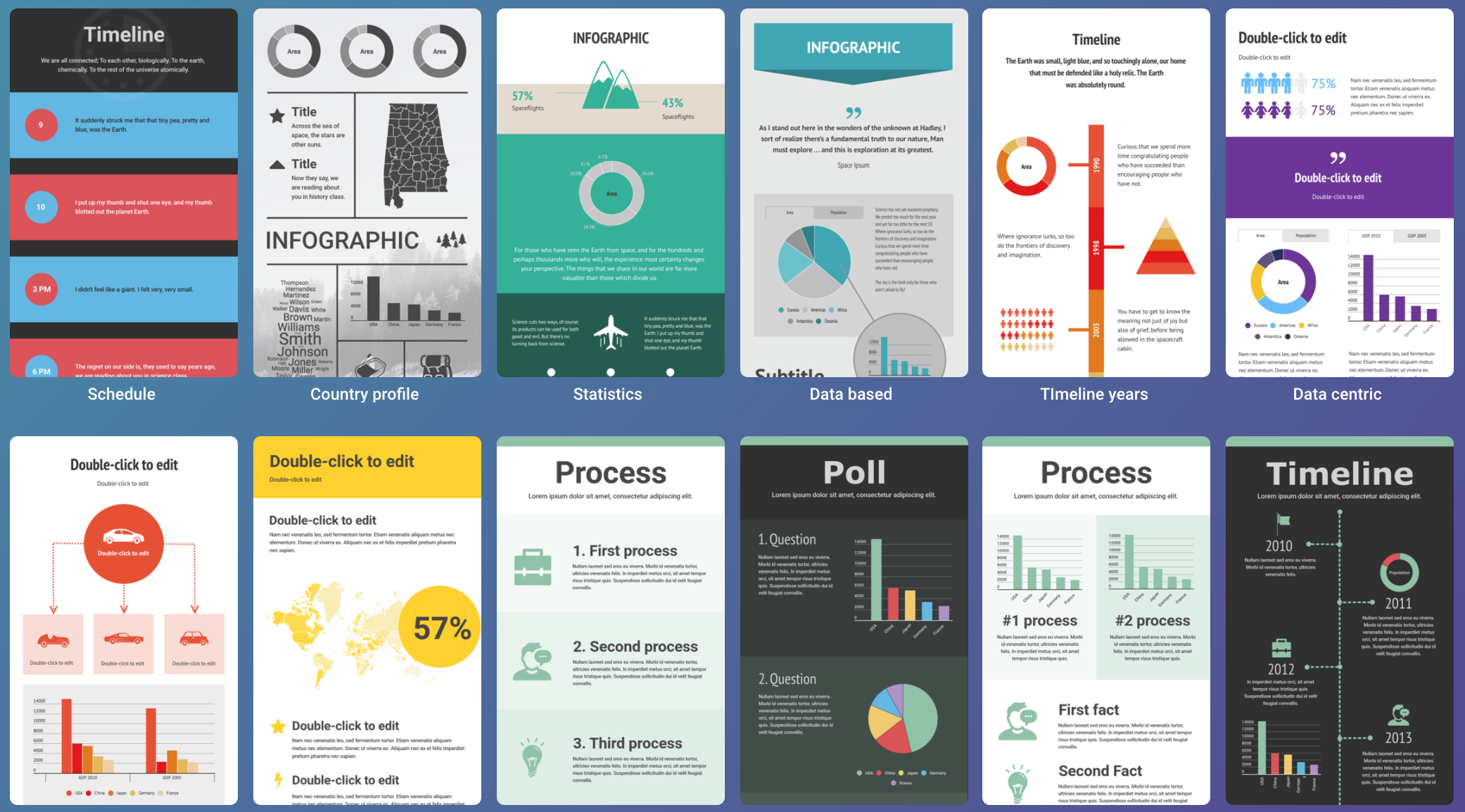 2) The ability to work on a project team (extra charge).
3) Download data for graphs from Google spreadsheets, Dropbox, or from your computer in Excel format.
4) Creating content for social networks with user settings.
5) Saving the project in PNG, JPG, or PDF format (available only in the paid version). If you want to save the image at a free rate, take a screenshot. For example, FastStone Capture allows you to take a screenshot of an entire project, no matter how many scroll screens it takes.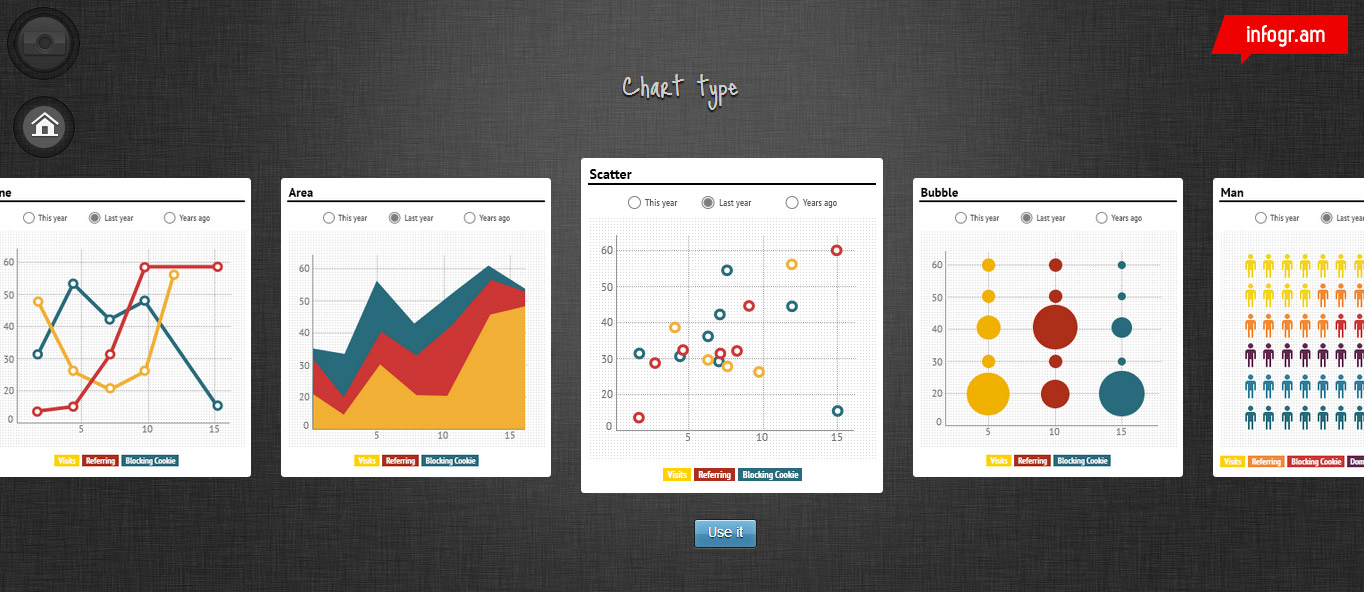 6) There is an opportunity to share a link to the project, but then it will be available to all users. The private link is only in the paid version.
Work is organized in one of the following ways:
Select a template and edit each element. You can edit the graph (contents and appearance up to the color of the series), add graphic elements, text, change the background.
We create a template from scratch, at the same time, we add each element, but do not edit it. The working field looks like this:
Remove.bg
Free online photo editor that will help remove the background from the image in a couple of seconds. If the result during automatic processing does not suit you, you can remove the excess using the Erase tool in the service itself. There you can immediately add a background:
The result can be downloaded in PNG format.

Minus: the program processes only photos with people.
Processing Examples:
Recommended for you:
Instagram Hacks to Take Good Photos
How Do Social Algorithms Work and What Social Media Already Knows about You?
How to see who is stalking you on Instagram?
Lucas Martley
17.12.2019
5683
0
0