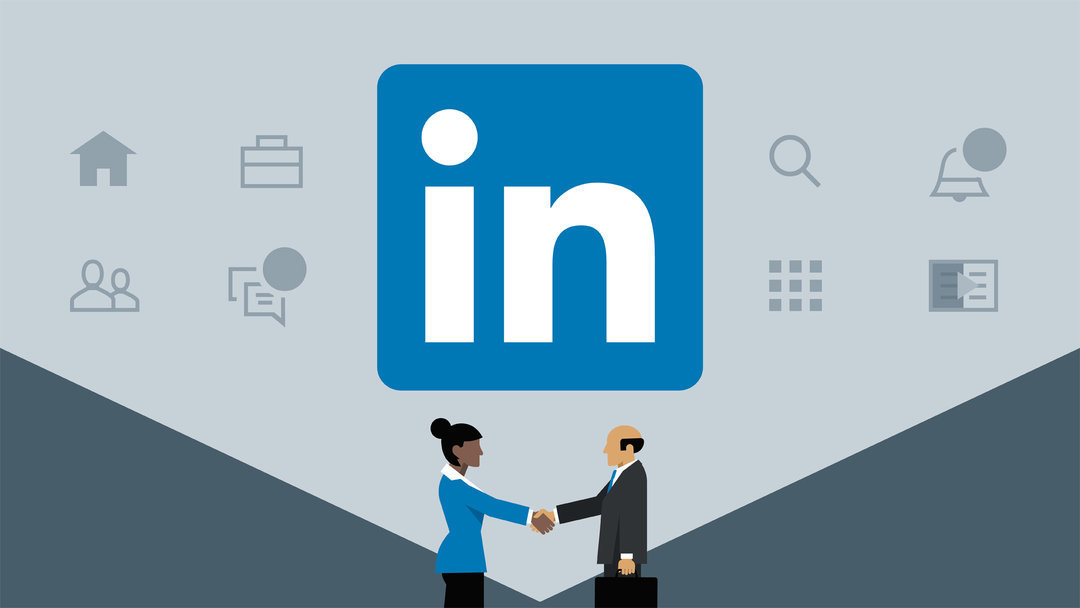 LinkedIn: Networking Features and Case Studies of transnational brands
LinkedIn became successful the very moment it was born. The first users of the network were persons from Silicon Valley - ex-colleagues of LinkedIn founder Reid Hoffman. They were followed by partners, and for some time, LinkedIn turned into a professional network for IT workers. The value formed right there: an audience with a high level of solvency and unique knowledge.
LinkedIn is a social network focused on HR direction and creating professional connections. Over the six months of the network's operation, the number of users has reached 37,000. Today there are more than 430,000,000. What attracts people to LinkedIn? We found seven reasons.
SEVEN LINKEDIN BENEFITS
1. The quality of the audience
Top management communicates here. Stephen Elop (CEO Nokia), Dick Costolo (CEO Twitter), John Donahoe (CEO eBay), Rupert Murdoch (CEO 21st Century Fox) ... Most likely, you will not make friends, but this is not necessary. You will receive useful information from the mouths of influential people.
2. The possibility of SEO-promotion
Google takes into account LinkedIn and SlideShare activity when ranking. Use keywords on the company's page, in statuses and descriptions, regularly update content and pages with product lines, provide links to all the resources that your brand uses (website, social networks, etc.).
3. Conversion Tracking
The LinkedIn code on the site will help you find out how many leads came from clicks and views of network advertising materials (click to configure tracking).
4. Targeting by professionalism
Articles, news, cases fall into the feed based on the skills and areas of activity specified in the profile. Fewer cats, more work is just what you need.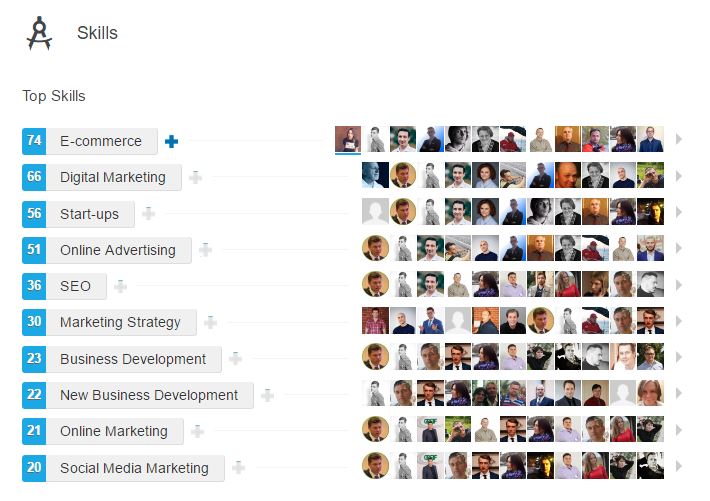 5. Recruiting
HR managers are interested in your knowledge and experience. Wrote a crushing comment and get a job offer? On LinkedIn, this is more than real.
6. The high level of solvency of the audience
In addition to the most influential characters, you will find just influential. Those who evaluate your product will buy or at least influence the decision to purchase (below is a case about it).
7.Narrowly tuned applications
Fans of the network have probably installed the main and 9 additional ones: for job search, like-minded people, news, articles, cases, clients, courses, and presentations.
THREE EXAMPLES HOW LINKEDIN WORKS FOR IMAGE AND SALES
Adobe Case
Goals: contact with the heads of marketing departments, promotion of new products
Solution: sponsored content, Adobe product communications
On LinkedIn, Adobe found the right audience, which is marketing executives, and presented updates and convinced them of the choice of their products. And with those who were not convinced, Adobe representatives debated and identified problem points. Adobe came for customer feedback and communications and received them. At the end of the campaign, marketers conducted a study. By interviewing two groups of people - who saw and did not saw Adobe content - the following results were obtained.
Results:
• 79% increase in the number of people who are confident that Adobe helps optimize media costs;
• the audience has grown by 50%, which agrees with the statement "Adobe is shaping the future of digital marketing";
• 2.5 times more people agreed that Adobe ad content caught their attention.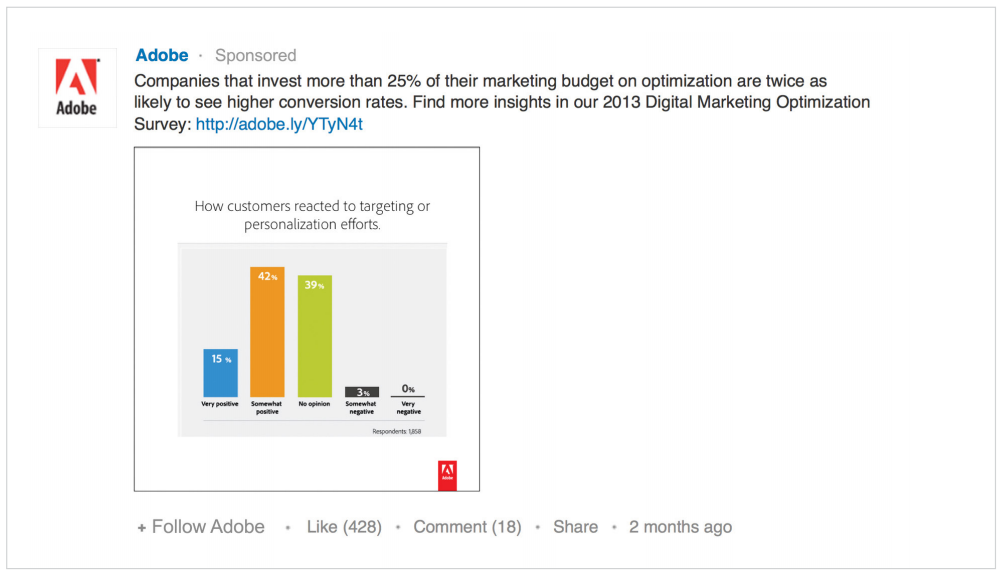 Philips (Philips Benelux Division) Case
Goal: lead generation
Solution: convey the benefits of products to interested users, find out problems in the industry
In short stories, representatives of Philips Benelux reported the benefits of sophisticated medical products and conducted surveys aimed at identifying issues in the industry. Narrow targeting by professional characteristics attracted specialists in the field of medicine who were interested in brand offers. They participated in discussions and surveys, went to the site and ordered equipment.

Results:
• ER is 35% higher than the industry average;
• more than 70 leads that increased ROI by 40 times.
Shell Case
Goals: maintaining the image of a socially-oriented company, drawing attention to the problem of renewable energy resources
Solution: The creation of a discussion platform and its development by a media person - David Hon, head of the Shell Climate Change Council.
Previously, Hong reported environmental issues and generated blog solutions on the site. After creating a page on LinkedIn, social activity increased significantly, managers of various levels contacted David, discussed, and came up with solutions.
Results:
• more than 1,800 David Hon subscribers and 72,000 members in the community per month;
• one post received on average 37 targeted comments;
• views of posts in a group are 100 times more than David's blog posts on the site;
• social activity on the Internet on the issue raised increased by 86%.
ONE-ONLY CONCLUSION
If you want to:
• enter a new level of B2B communication, find partners and customers;
• hire qualified and progressive employees;
• keep abreast of the latest changes in the industry, receive reports and reports of market leaders and share ideas with representatives of world brands;
• reach a solvent audience ...
... welcome to LinkedIn.
Date of Update:12.12.21
Recommended for you:
What is the Order Likes on Instagram
How to appear offline on Instagram
Why Do You Get Random Instagram Followers
5 Ways to View Private Instagram Profiles
How to Get 500 Followers on Instagram Instantly?
Lucas Martley
17.12.2019
4826
0
0