How to Add URLs to Your Instagram Story
Thanks to Instagram Stories, people spend ten more minutes on the app. Although Stories create more attention to your brand, it will make little difference if you do nothing to convert that traffic.
Adding links to Stories on Instagram can dramatically change the number of your customers from Instagram, so spend some time to learn how to do it right. You have probably tried to post links on Instagram but didn't find any settings in your Instagram Stories tool. So you're questioning, "Why can't I add a link to my Instagram story?"
The reason is that Instagram wants to keep its users engaged with the platform, and so it doesn't let everyone freely link to external sites.
If you have more than 10,000 followers or you are a verified user, there is a great tool for you to make people visit your site – Instagram's swipe up feature. This link makes it possible for you to publish sparky content about your new products, services, or events, and then invite those users to swipe up to learn more. Read on to learn how to add a link to your Instagram story.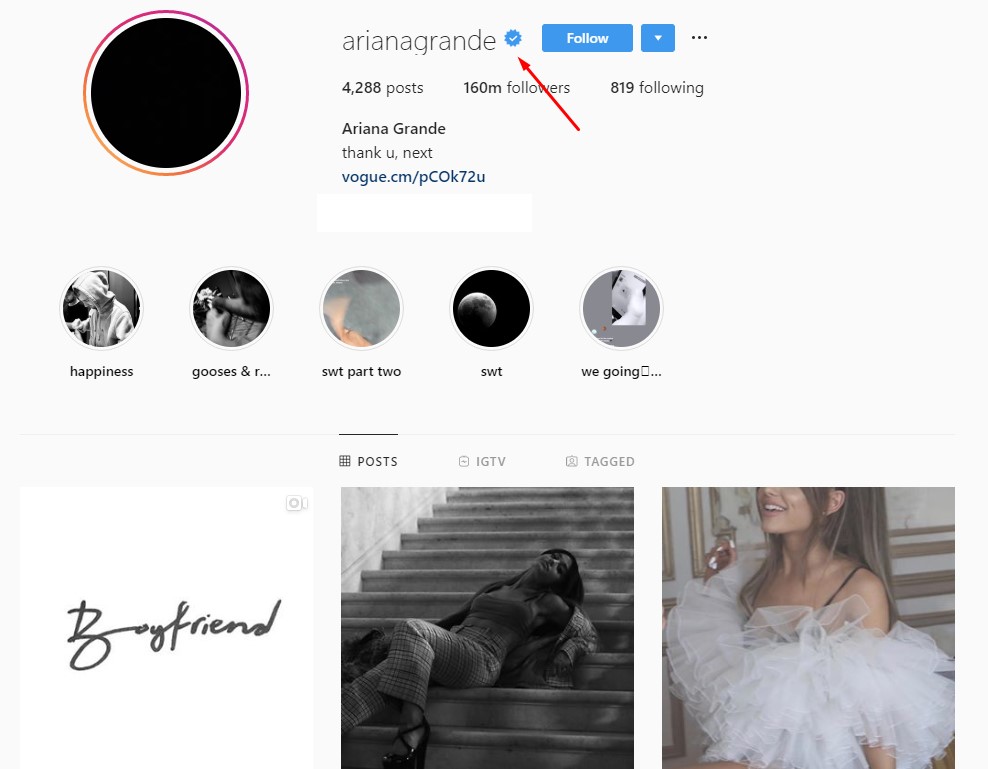 How to Add a URL to an Instagram Story
1. Make sure that you have more than 10,000 followers or a verified account (see how to get verified below)
2. Take a photo or upload a ready shot to your Instagram Story.
3. Click the link icon in the Instagram Story editor.
4. Paste your link.
5. Publish your Story.
6. Ensure that the link works by clicking it in your Story.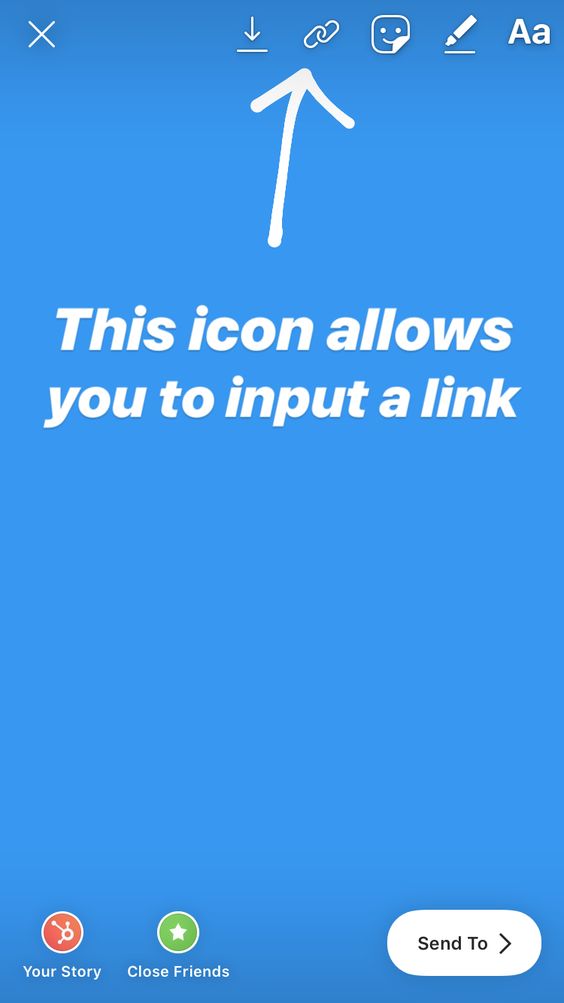 How to Verify Your Account
You may have seen a small blue mark next to the names of some Instagram accounts. This label indicates that the account has been verified by Instagram, i.e., the owner behind this account is real and authentic.
To get verified, in addition to following Instagram's Terms of Service and Community Guidelines, your account also needs to be:
• Authentic: The account owner must be a real person or registered business or a legal entity.
• Unique: The account owner must represent a real person or legal business. You can have only one verified personal account and one per the company you represent, except language-specific accounts. The blue icon can not be added to the accounts of general interest (for example @footballmemes).
• Complete: Don't forget to set up your account to public, write full information in your bio, upload your photo and make at least one publication.
• Noteworthy: You will earn the blue icon if people know your name and search for it on Instagram.
• Additionally, your account must comply with Instagram's Terms of Service and Community Guidelines.
Remember that if you provide false or misleading information during the verification process, your verified badge can be removed.
How to Request a Verified Badge on Instagram
Though there's no 100% guarantee that you get verified, you should absolutely try it. Follow these steps to request verification:
1. Log in to the account that you want to verify.
2. Go to Settings > Account > Request Verification.
3. Provide information such as your full name and an ID.
So why is the blue icon so critical? Mostly, influencers or companies in social networks are abused by fake accounts, prankers, or clones who duplicate their content to earn some free likes and followers. This verification mark ensures users that the owner of the account is real.
What if You Haven't Got 10,000 Followers?
If your account is not verified and you don't have 10,000 followers, there's no way for you to access Instagram's swipe up functionality for Stories.
Building your follower base takes time. If you want to speed up this process, read our post on how you can get more Instagram followers.
Lucas Martley
14.01.2020
5917
0
0