Love at first sight or how to build a trending bio and leave an indelible impression
You have just a few seconds to interest the visitor and show who you are and what you do. If there are only emptiness and a few abstract phrases, then you can only dream of a millionth audience of subscribers. The first thing that creates the impression of your profile is bio (account information). Users look at it and decide to leave this account or to stay with it. It is important not only to take beautiful photographs but also to compile the correct profile description.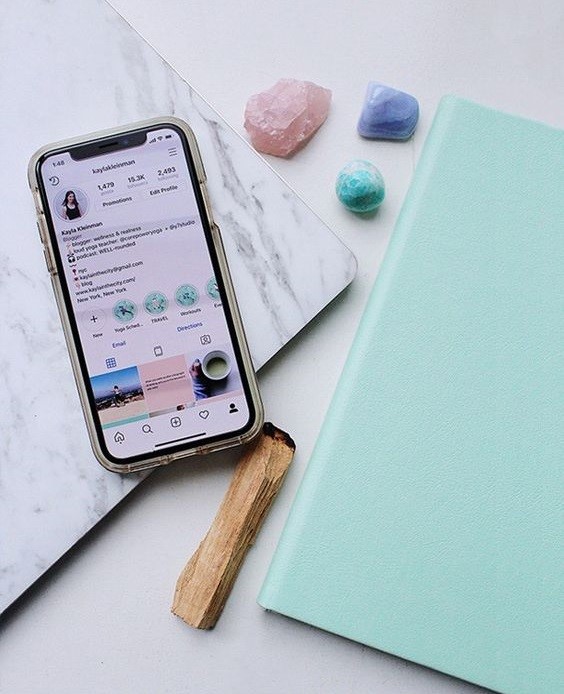 How Instagram present your BIOgraphy to other users?
Bio for Instagram is a text box under the username where you can add emoji, hashtags, mentions, and links. How to edit bio on Instagram? Tap on the Edit profile button; enter your link in the Site section (it will be displayed under the main text). In the About section, enter the text. The maximum length is 150 characters without spaces. You're done!
How to write an Instagram bio? This question is more complicated. It depends on the topic of the page: blog, store, or company. But even if you have a very serious brand, do not limit yourself to dry facts and contacts - show your human face. It is how users will remember you. The ideal bio formula is a great detail plus a benefit.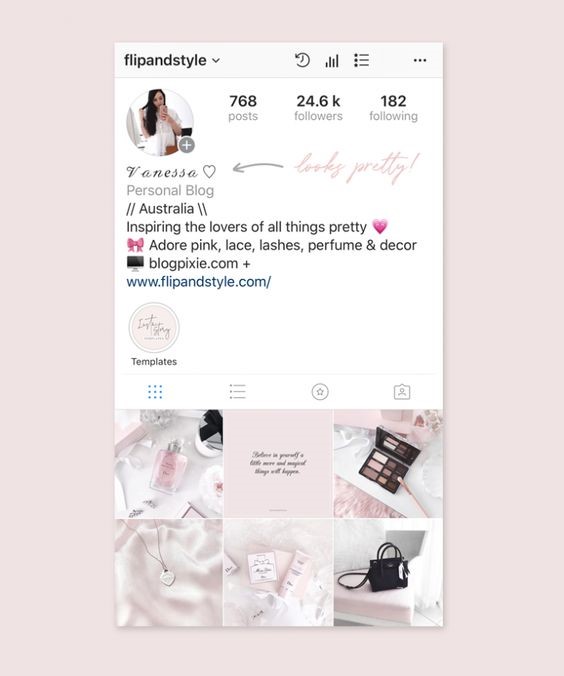 How to avoid making mistakes in biostructure?
There are ten components that you need to make a good Instagram bio:
1. The photo. If this is your blog, choose your most beautiful portrait. If you are filling out a business account, you will need an attractive company-related photo: logo or product photo. Some companies and celebrities have a verified checkmark to identify them as an official account.
2. Nickname and username. Your name is highlighted in bold and displayed at the top of the page, at the most prominent place in the bio. Pay very close attention to your Instagram title.
3. Text box. There are only 150 characters to talk about your activity and motivate you to action.
4. Website. Choose the page in which users should visit more to attract traffic.
5. Category. There is a name for your scope of activities. It is located under the company name and linked to your Facebook page. You must have a business account for this feature. Do not waste your bio space with unnecessary words, indicate the type of activity in a special field.
6. Action buttons. You can find additional links for business accounts in the bio. It helps subscribers to make fast communication with the company. You don't have to put contact information under each post.
7. Email. Enter the email address and get the corresponding button in the profile. When the client clicks "Email," Instagram links the email app on the phone.
8. Phone. Another way to enter the contact information in your business profile is to add a phone number. Making phone calls is more convenient for some people than using direct or email.
9. Geolocation. It can help customers find a company quickly. This button links the map application on the phone.
10. Call to action. What do you want visitors to do after visiting the profile?
The recipe of the perfect describing of your profile
We have prepared some workable Instagram profile ideas for your account.
1. Introduce yourself
Try to answer the question, "Who are you? Why will it be interesting to follow your life?" If you present your blog, tell users about your family, work, interests, outlook on life, and your personality traits. In the description of business account - highlight what makes you special, what sets you apart from your competitors? What interesting facts can you tell users about your brand?
Pay attention to the category of the page during the registration. It will complement your bio. You can change it in the Edit profile - Category section. It is only relevant for business accounts.
Important! You can enter the name of your activity in the username column, for example, @canine.karma.training. Не uses his occupation with his name. Using this technique, you increase the chances of your account to be on TOP in the Instagram searching.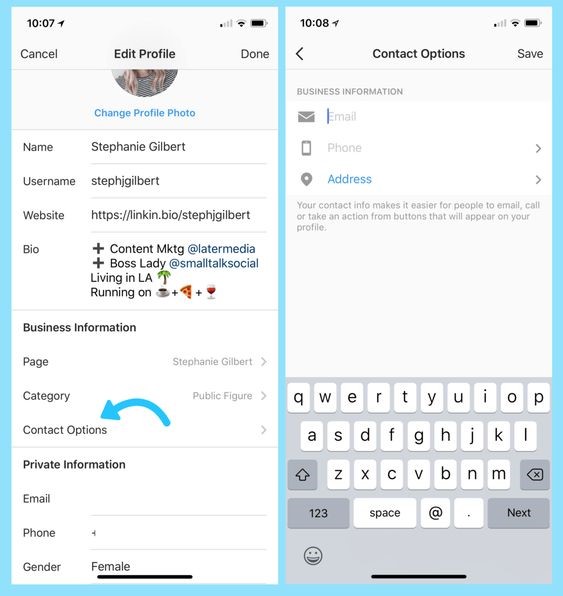 2. Links inside
Add active links inside your account. Until March 2018, an Instagram profile could contain only one interactive hyperlink - the URL at the bottom of the bio. Recently, the profile description can add tags and links to other Instagram accounts. It is a new way to express yourself and show things, and you are interested in. These links are clickable: the user can easily link another account or search for hashtags. You can advertise your brand through your account this way. Many bloggers do it. Look at the profile of Chiara Ferragni (@chiaraferragni). She is a famous Italian fashion blogger, shoe designer, and former model. Chiara actively collaborates with many fashion brands and promotes her brand in the bio of her account.
3. Supplement your URL
Add comments to the link "URL". Try to make the second part of your bio as a call to action: users should have a desire to click on the link. If a visitor of your account can receive a promo code or enter the competition, write about it in bio. In the profile of the singer LOREEN the link is supplemented by the phrase "New single" Walk with Me" out now." Users will click on this URL.
4. Instagram Stories Highlights
Pin your best Instagram stories under the bio. It is one of the most interesting additions to the essential information. You can pin thematic albums with the best Instagram stories here. If you sell clothes, you can create several albums with t-shirts, skirts, and trousers. For example, Dior (@dior) places various collections, reports on past events, beauty tips, and much more interesting for his subscribers in the Highlights. You can also place answers to FAQ and other important information.
5. Emoji
Use emoji not only to decorate but also to replace words as markers. Mark key points in the content to break the text and make it easier to read. Emoji should always be related to the brand. Do not use emoji without text. It can be confusing for your audience and a waste of precious brand space. Emoji must change. Play with different emotions to find the right ones for the brand. The profile of Flora Coquerel (@floracoquerel) is an excellent example of the pertinent emoji in the description.
6. Font
How to change the font on Instagram description? It is not difficult to make an unusual font in the Instagram profile. With this font, you can focus on the important facts. Well, don't overdo it! A clumsy text that is too bright can cause rejection. Place a few accents – it will be enough.
7. Ease of perception
You can use any of these approaches to create your profile header on Instagram. The best choice is one that expresses your personality. However, no matter what method you choose, your Instagram description should be easy to read. People who are viewing your profile should be able to understand what you are doing and who you are instant. You must be sure that no one will miss a single important detail in your BIO. The best way to achieve this is to make BIO simple and short.
There are many Instagram profile bio ideas that you can use or change them for yourself. You can use your data, such as achievements, positions, etc. You can even use a short bio along with a link to your website or blog. Use most of these ideas to impress your audience and get more followers.
Recommended for you:
Why Do You Get Random Instagram Followers?
Why your advertising on social networks does not work: 6 reasons + solutions
How to see who is stalking you on Instagram?
Best Instagram Strategies to Enhance Business Growth
The Secret to Winning in the Social Media Race: The Law of Attraction
Instagram for Kids: Facebook Developing Exclusive App for Kids Under 13
How to build an Instagram bio that draws in followers?
How to View a Private Instagram Profile?
What Does It Mean to Be Verified on Instagram?
How to Create Your Own Instagram Promotion Strategy with User Generated Content (UGC)
How to Schedule Instagram Posts to Promote Your Brand
How to Post on Instagram From PC
Buying Instagram Followers: Is it Possible to Do it Without Hurting Your Business?
How to Get More Views on Instagram Videos
How to Get More Comments on Instagram
Top Reasons Why People Buy Instagram likes
How to Appear Offline on Instagram
Why Do People Buy Instagram Accounts
What is the Order Likes on Instagram: Does it Mean Anything?
How to Like Comments on Instagram
How to Add URLs to Your Instagram Story
Lucas Martley
03.02.2020
5055
0
0