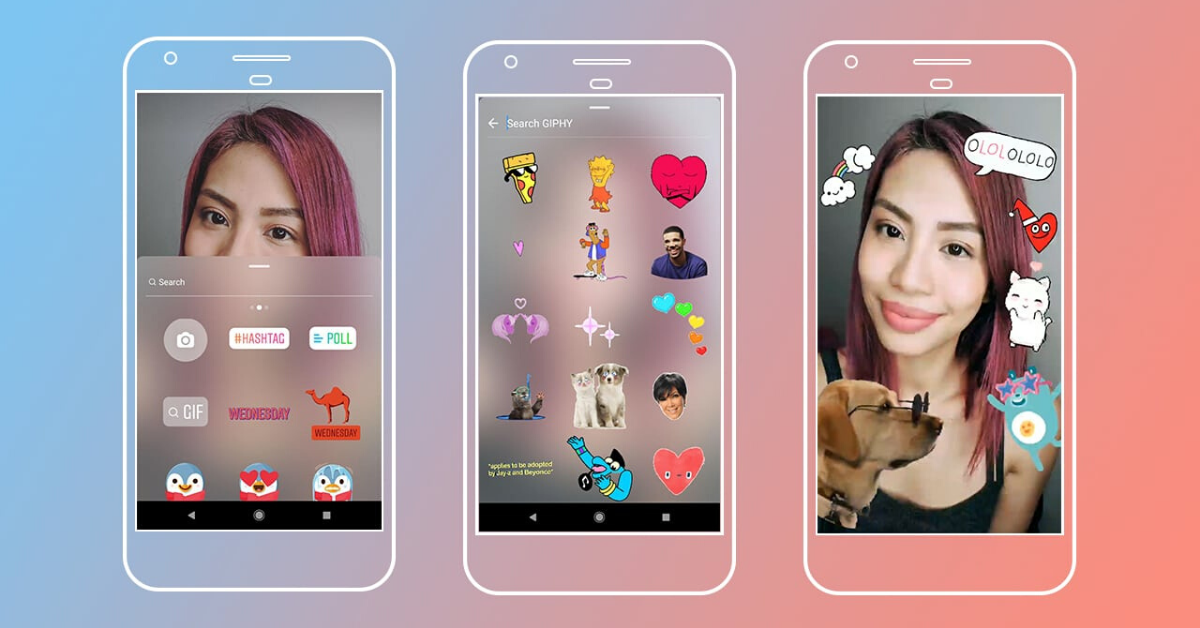 How to create GIFs for Stories on Instagram: step-by-step instructions
Let's start with why branded GIFs are needed. They allow you to attract user attention, increase brand awareness, and loyalty to the company.
In order for users to see your GIFs on Instagram, you need to not only register on the Giphy.com website and upload animated images there, but also pass verification. It can last from one day to several weeks. If the requirements of the Giphy.com website are not followed, the account may not be verified at all. In this case, GIFs will be uploaded to the channel, but no one will be able to find them on Instagram.

It is necessary to register in the service on behalf of the brand: the larger it is, the more likely it is to receive verification. From a private person, accounts are usually not verified. Exceptions can be only if you are a designer, and your work is presented on any site. Then you need to specify the address of this resource.

How to register on Giphy.com?
Open the Giphy.com website, go to the registration page and fill in the following data:

E-mail address. An address with a brand domain is required. This is a prerequisite. Without the official mail of the brand, verification will not be given.
Login. Usually, it contains the brand name/name.
Password.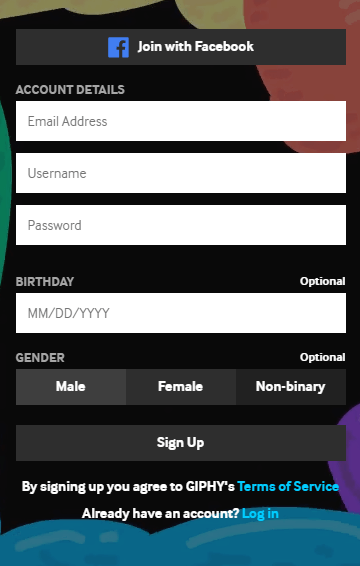 After filling this information, a window will open where you need to specify the following data:
Display name - brand name. May match login. Be sure to fill out.
Your Website - link to the official Website. For designers, it is on the Website or social networks where his work is presented (freelance exchanges, in this case, will not work). Be sure to fill out.
About - additional information. To fill is optional.
Social Links - links to all the social networks that the brand has. For designers - links to personal profiles and profiles where their work is presented. Be sure to fill out.
Then you need to upload the avatar.
To add a GIF to your channel on Giphy.com, click Upload.

Then drag the desired GIF into the field: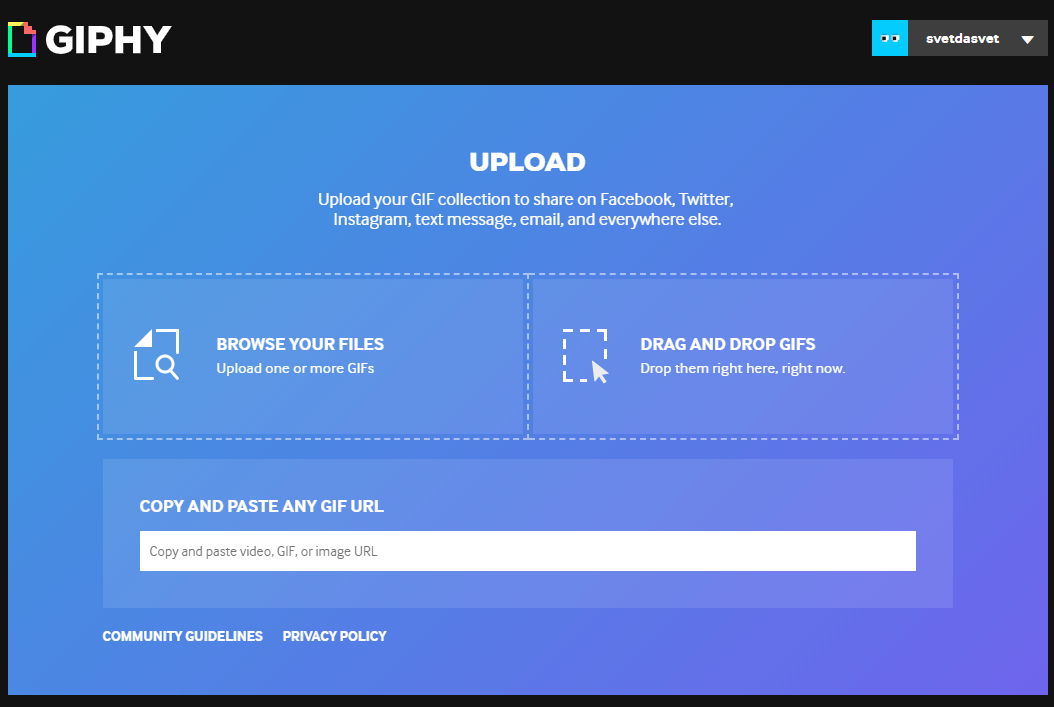 Please note that GIFs have their own requirements:
transparent background (at least 20% of the entire picture);
GIF source file (APNG format not supported);
lack of too small details;
color mode - RGB.
All requirements for animated stickers are described in detail on Giphy.com.
After adding the GIF, specify the tags by which users can find it, and click Upload to GIPHY.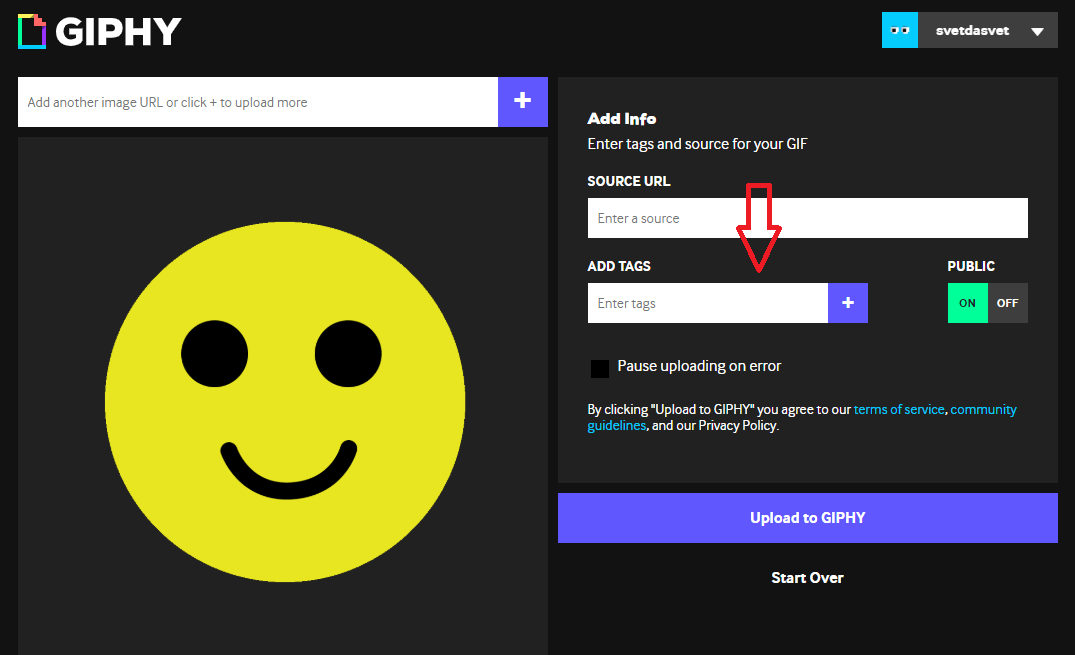 Tags must fully match the image. Like GIFs, they are also moderated. However, tags have several moderation levels: on Giphy.com and Instagram. Therefore, even if all the tags have been moderated on the site, it is likely that in Stories, your stickers may not be found for all the tags that you originally registered.
In order for your profile on Giphy.com to be verified, you need to upload at least five GIFs.

After you fill out all the information in the profile, and upload the GIF to the channel, go to the Support section.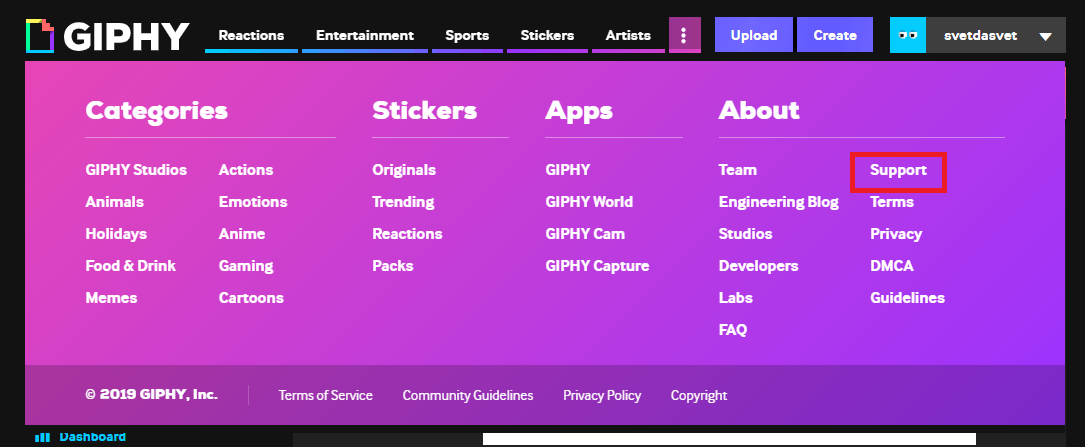 Following, select the GIPHY For Brands and Artists section. If you need verification of the brand account, click Apply For A Brand Channel, if you are a designer, click Apply For An Artist Channel.
Then click on the here hyperlink, and the application for verification will be sent automatically.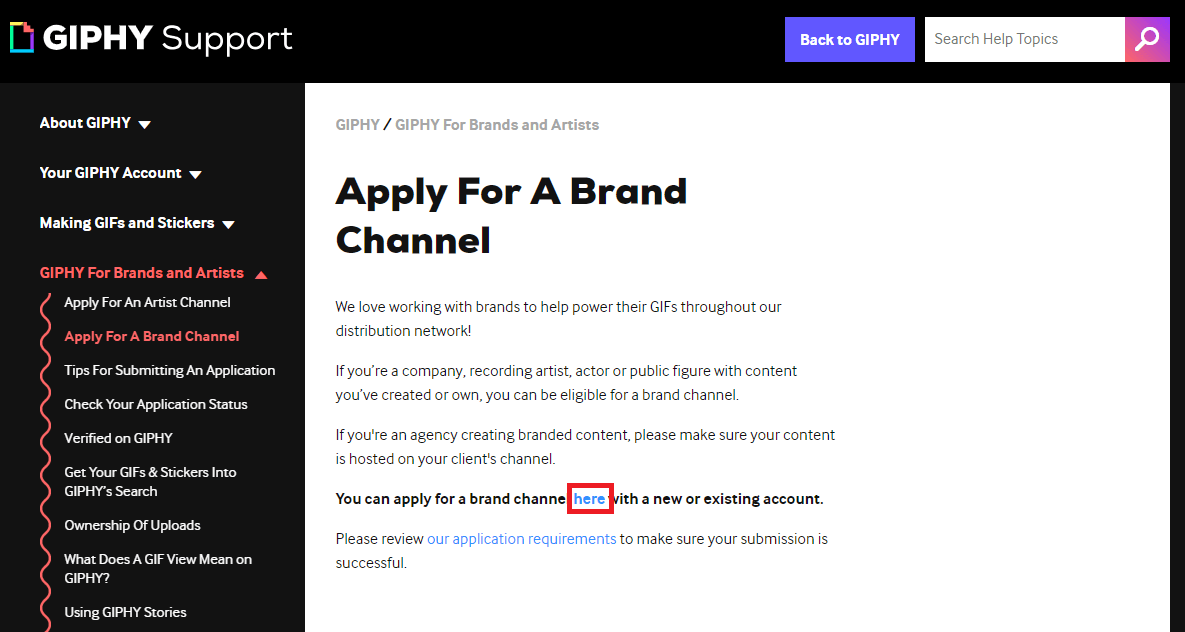 After the request is approved, you will receive a letter in the mail. If the account verification process has delayed, you can write to the site's technical support and specify how long to wait and if you have fulfilled all the requirements for passing it. Technical support responds quickly enough, on average - within a day, sometimes the answer comes even after a couple of hours. The only moment: you have to communicate only in English.
After verification of the account, all GIFs will automatically appear on Instagram: users can find them by keywords and add them to their Stories.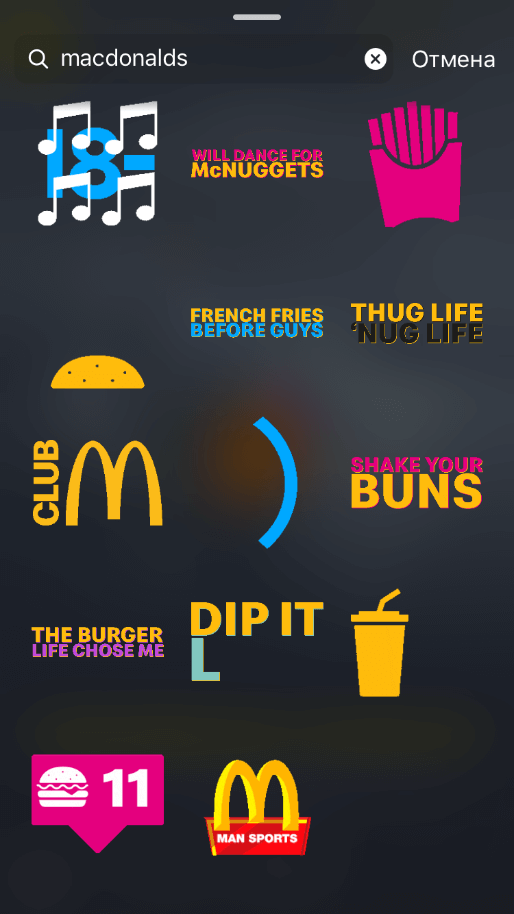 Since Instagram has its own moderation, animated stickers will not immediately appear in Stories: in our experience, this process takes about a day.
And remember, the more creative your GIFs, the more likely it is that even people uninterested in the brand will add them to their story. Engage users in communication with the brand and find customers quicker!

Lucas Martley
05.12.2019
4800
0
0