How to Create Your Own Instagram Promotion Strategy with User Generated Content (UGC)
Do you dream of content that comes out of the air and makes a profit? We have a magic wand - UGC - an inexhaustible source of creative ideas for your Instagram account.
What is User-Generated Content?
It is a fantastic opportunity for socially active and creative subscribers to express themselves, tell a unique story, work with their favorite brand and receive excellent rewards for it.
Posts, reviews, feedbacks, videos, podcasts, photos and comments are all examples of user-generated content on Instagram. It brings brand and customers together, involves subscribers in communication with you, builds users' loyalty and makes them buy your products more and more.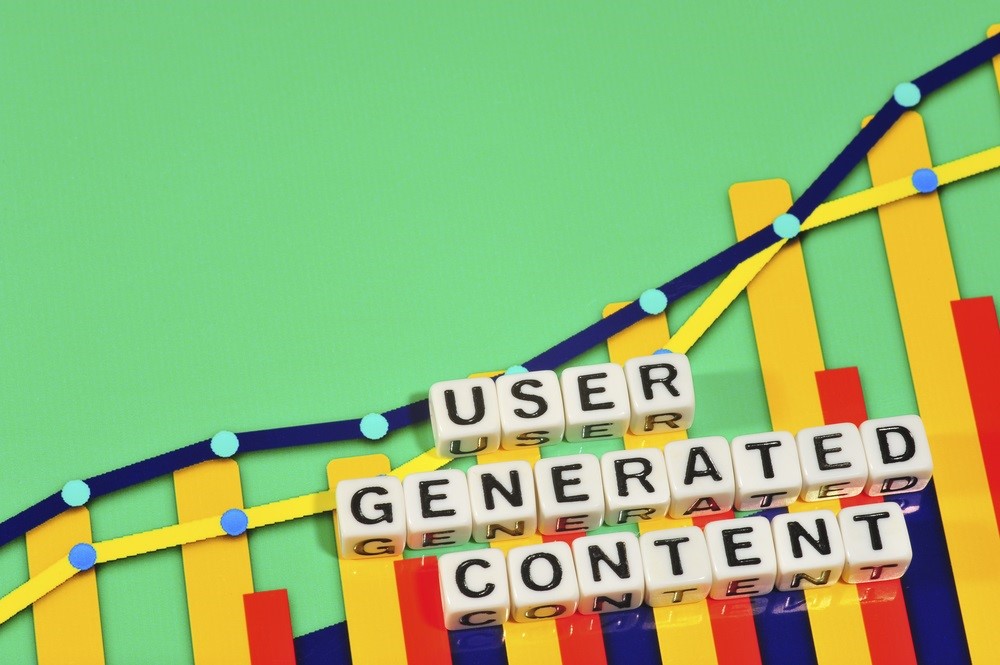 Commercial Advertising is the Way to Failure
People trust people! The best advertising texts will not give such an effect as UGS on Instagram. This is evidenced by the results of the Lithium Technologies survey. Now look at your habits - you will not buy an expensive TV without having studied the reviews about it and the online store.
It is important for all of us to know that other buyers approve the product. Social Proof is a powerful sales driver tied to user-generated content. This fact was confirmed in a study from Nielsen - 92% of buyers rely on the recommendations of friends and relatives, and 70% believe "strange" reviews on the Web.
User contributed content can simplify your problems. Your business receives new subscribers, millions of new ideas, a fresh look at services and trending, most relevant content. Nuts, but true - target audience can create content that will attract the same new customers.
5 Best Practices for Marketing with User-Generated Content
#1 Be Unique
Consumer generated content is more memorable than other types of content, so make the most of your imagination. Create vivid and catchy trends that appeal to your customers and inspire them to make high-quality content. A prime example is the LAY'S campaign #smilewithlays.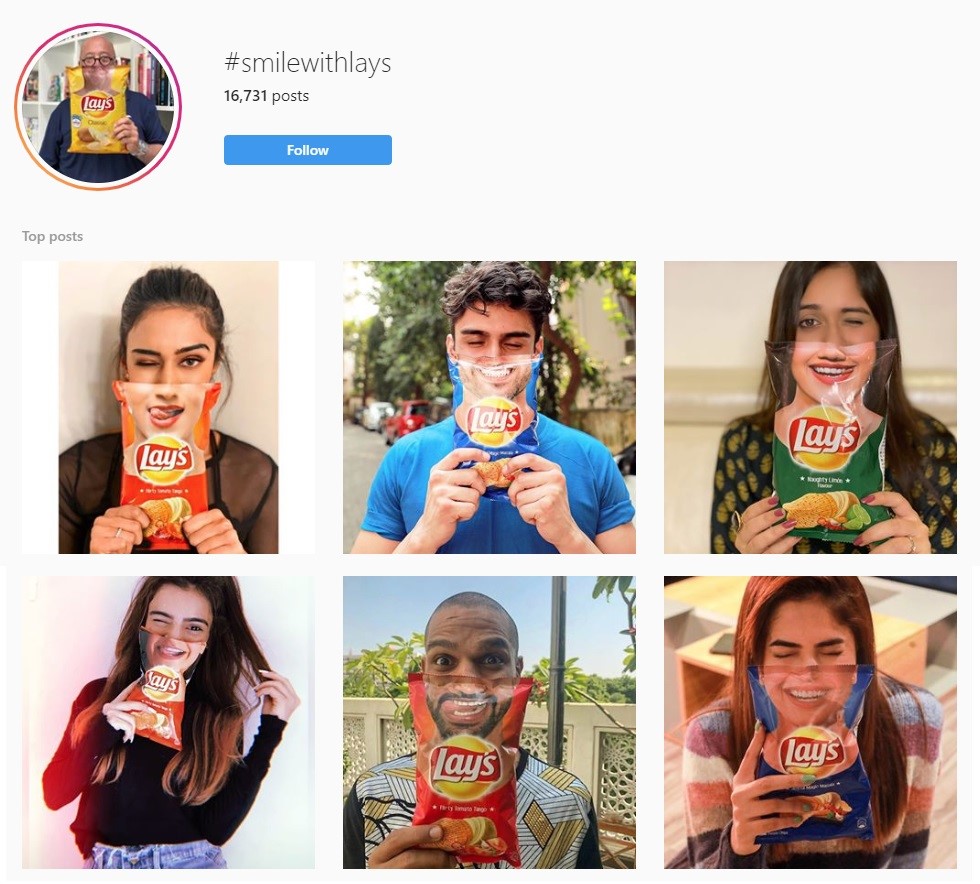 #2 Keep It Simple
Imagine the situation, the brand makes an effective presentation of the product on the market, but it does not work. What is the reason? Users don't trust brands - people trust people.
Feedback from other customers, recommendations of friends or opinion leaders for users are the most useful, interesting and relevant. More over, honest reviews encourage users to buy your product. You can find a harmonious combination of brand posts and user-generated content in the Sephora cosmetic brand account.
#3 Expand the Horizons
Increasing subscribers is one of the key tasks for user generated content marketing. Use UGC ideas from people of different ages and nationalities. Attract new user groups and show that your product is available to everyone - as the global Starbucks brand does.
#4 Support Your Brand Community
User generated content refers to the key tools for making your brand community. Users from all over the world will try to get into this group to show their content to everyone. Special hashtags can motivate users to join these communities. For example, Canon launched a campaign with the hashtag #mycanonstory, when people post high-quality and interesting user content. Every photographer dreams that millions of Canon subscribers would appreciate his or her creation, right?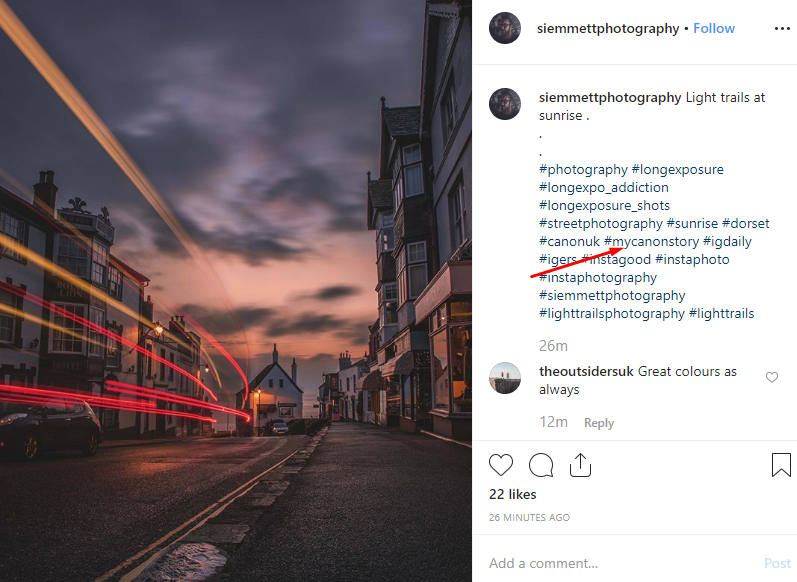 #5 Do not Forget About the Author!
When you use the content of your subscriber, ALWAYS indicate authorship. Do not forget to ask permission to publish material on your page. It's a good idea to thank the author for the quality content and reward it.
Important! You can organize a contest. Participation in such contests implies the rejection of intellectual property rights by users (if the rules are correctly spelled out), which gives the business tons of useful and relevant content. Every well-known international brand is doing it right now: Coca Cola, M & M's, Starbucks, Amazon, Taco Bell and others.
Tips for Using User-Generated Content on Instagram
1. Use a hashtag
Tracking user content is no easy task. It's good if the user indicates the brand name in the post or leaves a comment on the official page, but this is an ideal situation.
One of the most useful UCG tools is a branded hashtag. Just one word or phrase will allow you to moderate the flow of content, mark the most worthy publications and repost them on your page.
2. Play with them.
Competitions are one of the methods of gamification. They arouse the excitement of participants and help to collect a lot of user content in a short time. Content collection is only one of the goals of the competition. Other goals may include increasing brand awareness, drawing attention to a product, and so on. Competitions can be simple and complex. In the simple contest, users can take selfie in the brand's clothes, for example.
Complex competitions make customers to create high-quality creative content: write an article, shoot user generated videos or even develop a new logo for your brend.
3. Use UGC platforms
User generated content websites are gaining more and more popularity. For example, Instagram promoters actively use YouMoz, Hootsuite, Pixlee, Socialpilot, Sproutsocial, Boompublic, Sendible and Buffer.
The services offer the collection of user-generated content and organise all publications in one window. Here it is, the perfect cooperation of the trending content flow for business and the monetization of ideas for ordinary users and fans of the brand.
4. Use graphics editor
If you run a creative contest related to graphics, people should be comfortable creating it. You can launch a separate platform with a set of tools, or you can tell the audience a simple and convenient external platform for design, for example, Crello, Google Drawings, Fotor or Photocollage.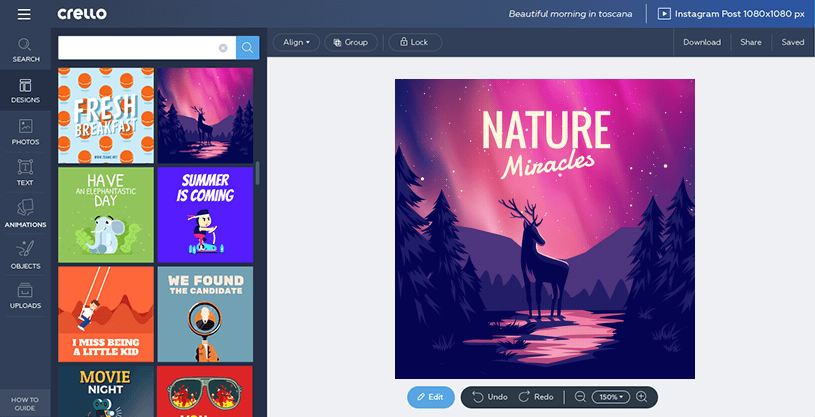 5. «Always dress for success!»
When you integrate custom content into your account, do not forget about the appearance of your page. Your aesthetics should not suffer. Use special templates for stories, apply masks with a description - make content harmonious.
6. Highlight the best content from your subscribers
Can't you organically place the content of your users in the brand's feed? Do not despair! Instagram developers came up with a solution - highlight your user generated content. Create a special section and post stories with the best works of your customers.
How to Measure the Success of Your User-Generated Content
It is plain and simple. Your brand's popularity is increasing. For a more detailed analysis use Instagram social analytics metrics. Saves, comments, likes and engagement levels are important for monitoring of the promotion progress. Moreover, you can continue to review your strategy in the future and get benefits of user generated content.
Today, the target audience buys in different ways, so you need to sell in different ways - surprise potential customers, engage them in the dialogue they crave, show that you value their opinion and loyalty. Therefore, if you are a brand, reconsider your advertising strategy, and if you are a marketer, catch a trend, it is simply inevitable.
Recommended for you:
Top unusual services for working with Instagram
The most popular hashtags on Instagram: all you need to know
Lucas Martley
30.01.2020
4413
0
0