How to Get Free YouTube Subscribers
In the era of social media, everyone wants to get more subscribers. With over a billion users, YouTube is a perfect platform to build your social media presence.
If you want immediate results, you might be wondering, "Where can I buy YouTube fans?" So, let's make it clear first: fake followers don't work anymore. The only way to get long-term success on social media is to create great content and use all social media tools wisely to promote it.
In this post, you'll learn five ways to get real YouTube subscribers.
1. Produce a lot of targeted content
For many Youtube vloggers, their channels are their primary job. If you want to get YouTube followers quickly, you need to spend as much time as possible on producing content.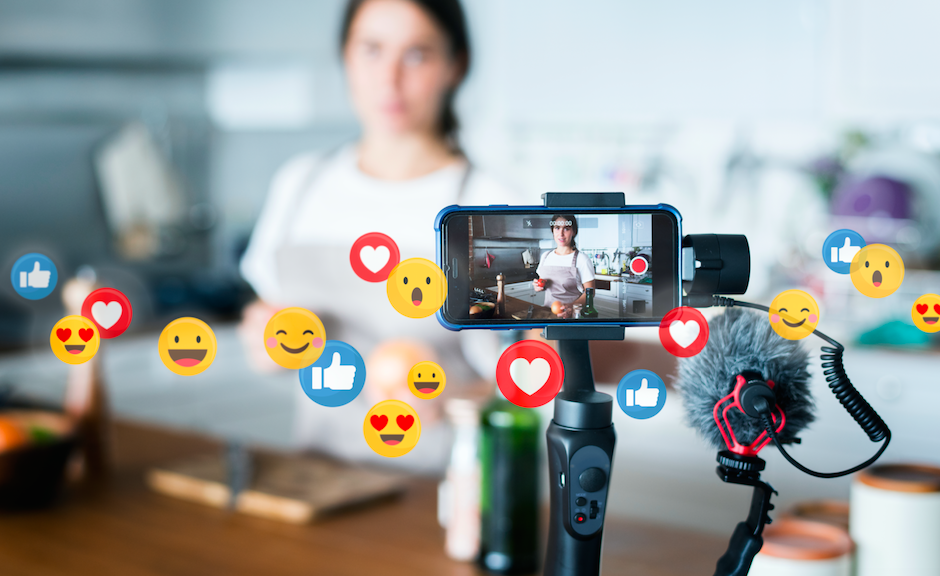 Sometimes the lack of inspiration can strike you, or there's too much on your plate to be in time with the new video. Stack up as many ideas, topics, and tricks as possible, so that the lack of time wouldn't become a reason to give up on your channel.
Create a publishing schedule and follow it. Once a week is a golden standard, but if you need more time to write a script, shoot, edit, or produce your videos, don't chase this standard and upload videos less often. When it comes to content, quality is always more important than quantity.
Make your schedule public to motivate yourself better to follow it, as well as to develop a habit in your subscribers to visit your channel on day X. Don't play all your cards at once and announce all the topics of future videos. Just tell how often and on what days of the week your videos arrive.
Here we go -- it's time to create your videos. Make a note for yourself during the process of how long each stage of video production takes to plan your work more accurately in the future.
Be sure to collect your keywords before posting. YouTube is a search engine, so it's vital to make your videos searchable. Write a detailed description of each video and include the main keywords in its title and description. In this case, your videos will appear more often in the search results when people are specifically searching for your topic.
Finally, organize your time so that you can upload your video with no rush. You can pre-load it in private mode, and on the right day, turn it public.
2. Invest in your channel trailer
Movie trailers are so popular for a reason. They let people know if it's worth to see the whole movie. Even if you don't possess billions of dollars like Marvel Studios (of course you don't), your intro video must create wow effect.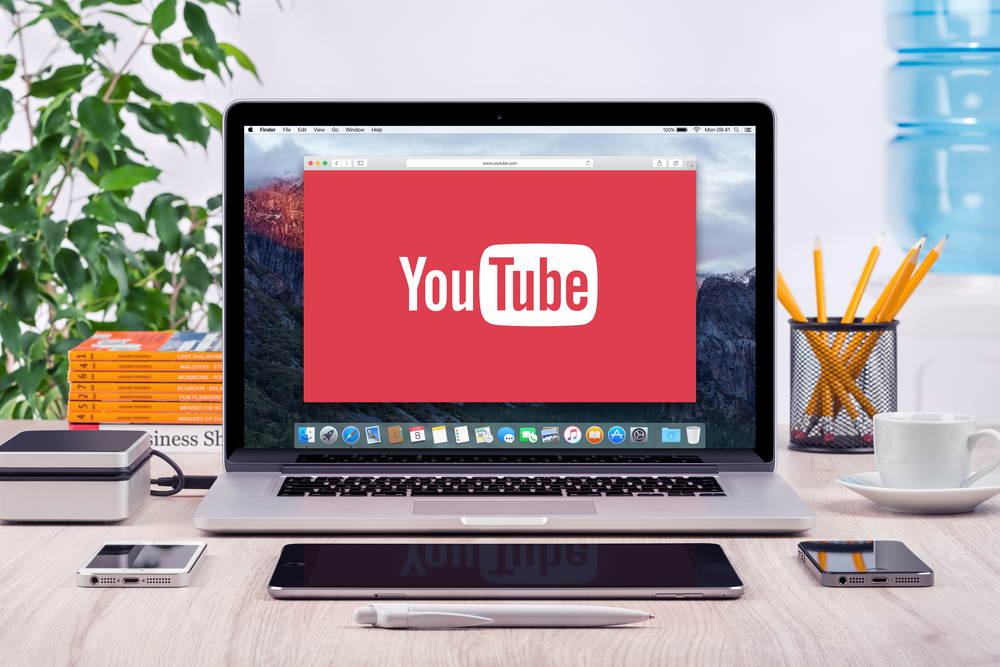 What can make your video more dramatic, exciting, viral, intriguing, and absolutely addictive? Use jokes, sound and video effects, get (licensed) music that emphasizes your words. Add recognizable branding to the mix, and people will definitely notice you.
Important!
Try to make your intro video under a minute to engage maximum watchers.
3. Write an engaging channel description
The ultimate goal of your channel description is to provide visitors who don't know anything about you with clear reasons to follow your channel.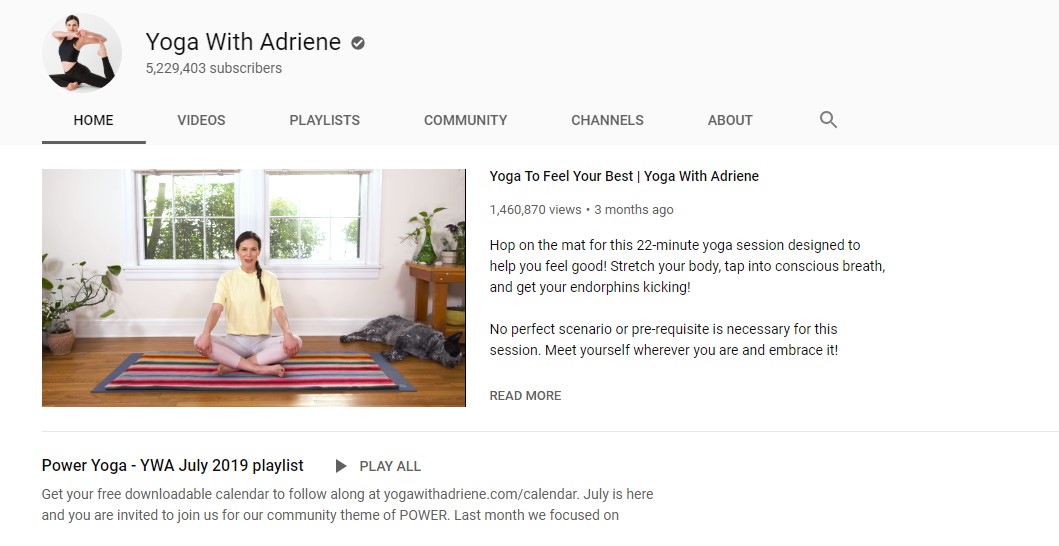 Do you make structured, educating videos, or just fooling around in front of your camera? Both types of content can be cool; you just need to get viewed by the right people.
Keep your description short and punchy. You can always add links to your website, social media profiles, and other places where your subscribers can learn more about you. The channel has to attract them.
People get attracted when you give them valuable information -- something they can't find anywhere else. State what's unique about your channel. There has to be something.
4. Give your videos a massive shoutout
One of the most common mistakes new YouTube vloggers make is to upload a video, and then sit straight and wait for followers to start coming in.
People upload 300 hours of video to YouTube per minute, so to make it through that buzz and get subscribers, you need to be active about your promotion.
Here are some tips that will help you promote your video after uploading.
• Share your video's URL on all social media where you have an account.
• Upload your video on your website.
• Come up with cool thumbnail to highlight your video.
• Make short videos for every famous social media to recycle your content in the future.
• Ask people to subscribe to your channel under your video or post and wherever you share the link.
• Chat with your subscribers in the comments.
5. Run contests
If you need to grow your YouTube audience fast, don't buy subscribers. Instead, use your budget to get a valuable prize and hold a contest. In this case, you'll get real watchers, not bots -- for the same price.
Contests are very popular among YouTube vloggers of all sizes. Here are just a few of them:
• Suggest a name for a product contest. If you're about to launch a new product, let your subscribers pick up a name for it.
• Write a comment. Ask the participants to comment on something from your video. Choose the funniest comment, or the one with most likes.
• Guess it contest. Ask your subscribers to guess something like why your channel has such a name.
• Challenge. From a pretty healthy Ice Bucket Challenge to a dangerous Bird Box, challenges work great for audiences of all sizes. Just make sure you don't make your subscribers do something potentially dangerous.
• Subscribe to win. It's probably the easiest format ever: pick a random winner among your subscribers.
• Partner contest with other YouTube channel. If you know fellow YouTubers, you can join your forces to get a more valuable prize and exchange audiences.
Getting more YouTube followers pays off
If the tips above sound like a bit too much work, and you are tempted to google something like "how to buy subscribers", remember that building a real audience is critical for boosting your YouTube channel.
Watch time is already an essential metric on YouTube, and the platform's team is looking for more ways to reward quality content. Getting your piece of the YouTube pie is not a mystery: there are so many different audiences on YouTube that you can find your tribe and build meaningful connections with them regardless of your niche. Just listen to your existing subscribers carefully and serve them well with your content.