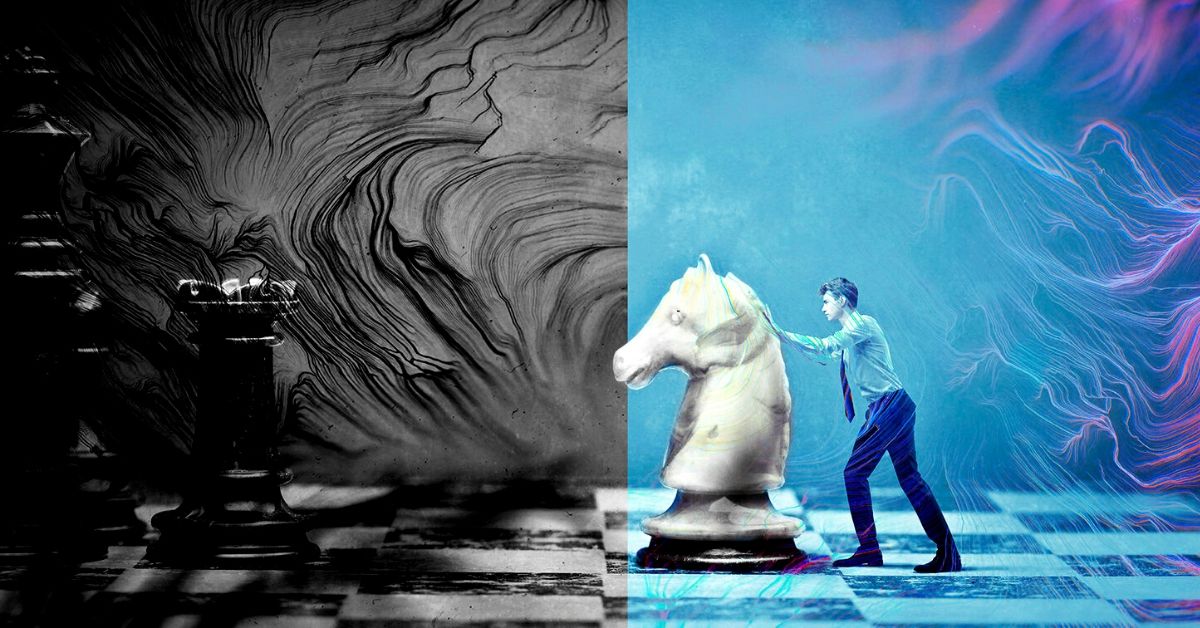 How the correctly set goal of SMM strategy will help to achieve the success of a campaign?
A strategy is a plan on how to come from point A to point B. The main task of a business, if it wants to promote effectively, is to correctly identify these points and draw up a pulsing scheme that will help achieve the desired goal.
Goals can be conditionally divided into long-term (strategic) and short-term (tactical). To correctly formulate them, use the methodology of the "Goal Tree." Due to its simplicity and effectiveness, it is trendy among managers and businessmen.
A "goal tree" is a way of drawing up a plan in which a global goal and subgoals are distinguished, that is, a task on the path to achieving it.
In marketing, such a structure is as follows: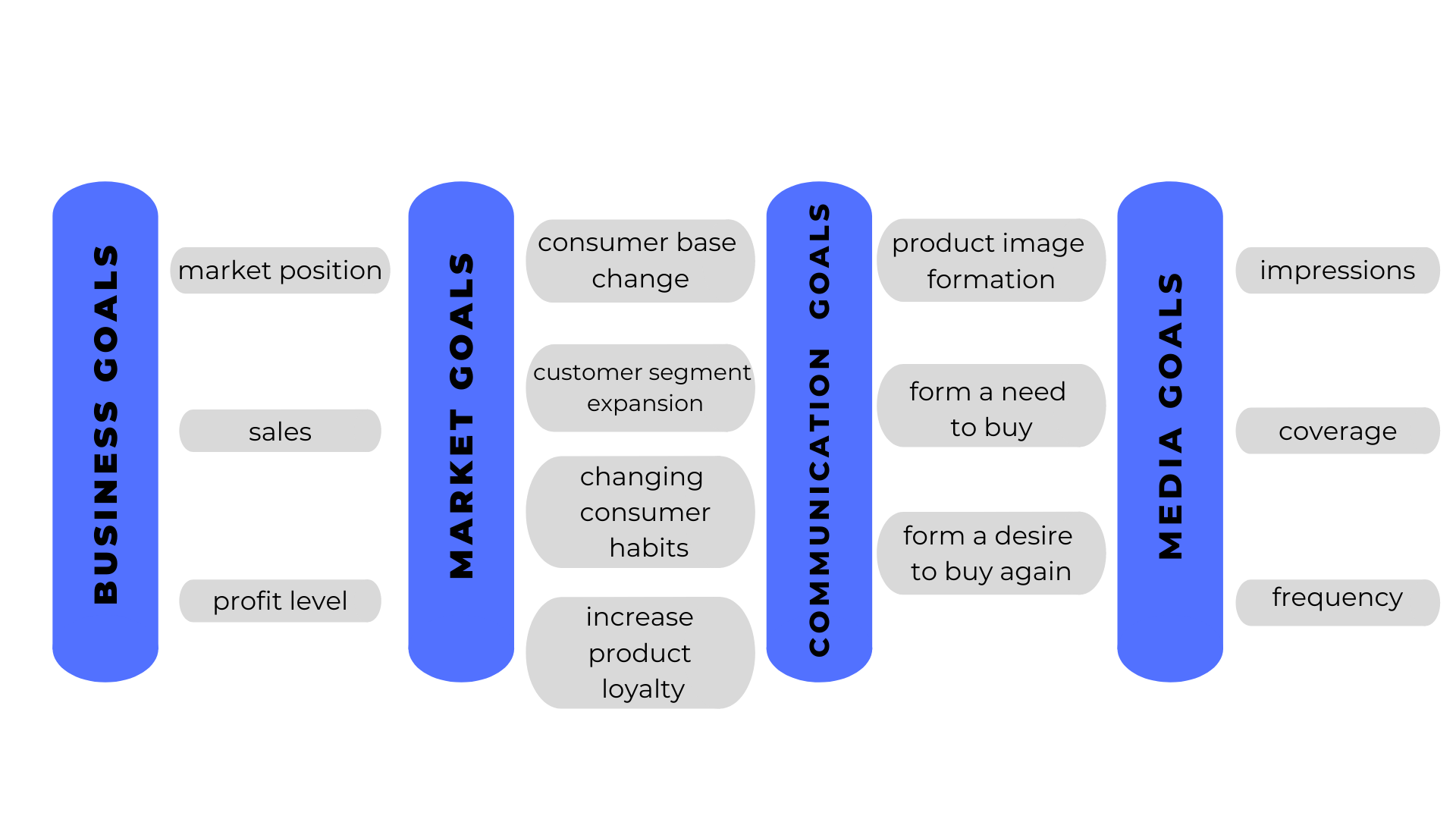 The overall goal is divided into smaller ones, which ultimately add up to a single plan.
There are several rules that can help you set these goals correctly:
Rule 1: Set SMART Goals
Each goal you set should be: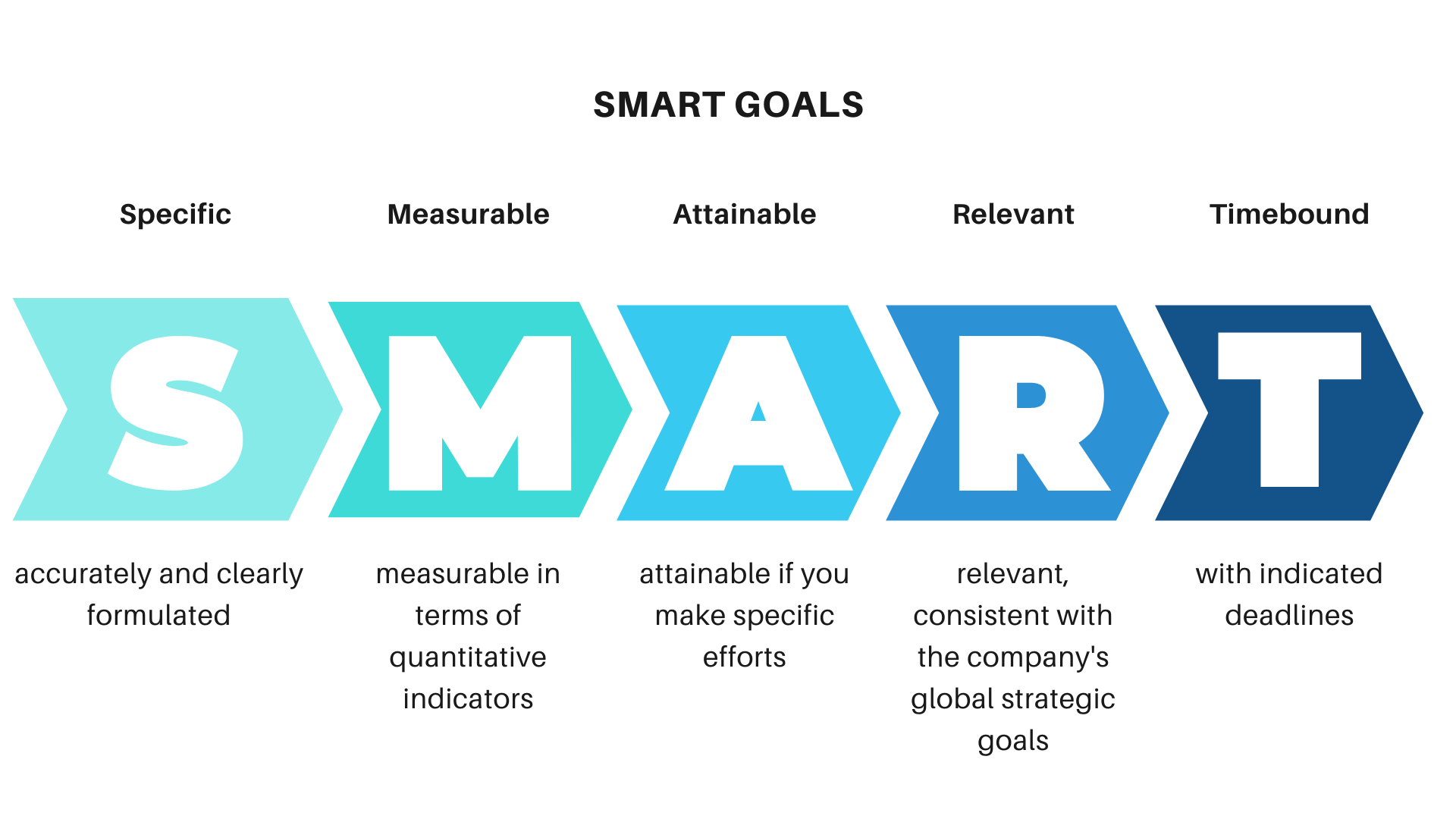 As soon as you write down the goals according to this template, you will understand that "increasing sales," "increasing awareness" are not goals, but merely statements that will not take you a step closer to achieving the desired result.
Rule 2: Break Goals Into Levels
When developing a strategy, there are three levels of goals:
Business goals;
Marketing goals;
Communication goals.
Each of these goals is important and requires separate attention.
Business goals
This is the financial ambition of the business.
Friends, do not be deceitful! Any entrepreneur, whether the owner of a small service center or the owner of a restaurant chain, wants to earn money. The difference is only in the desired profit. And to bring kindness, joy, expertise, to realize your creative ambitions, etc. - this is not about business, but about charity.
Business goals always relate to the market or category in which the company operates. Imagine the following situation:
Bill owns an ice cream business. His company has already gained an audience in million-person cities, but a newcomer to the market has suddenly activated. He began to pursue an aggressive policy of increasing the same audience. What will be Bill's business goal?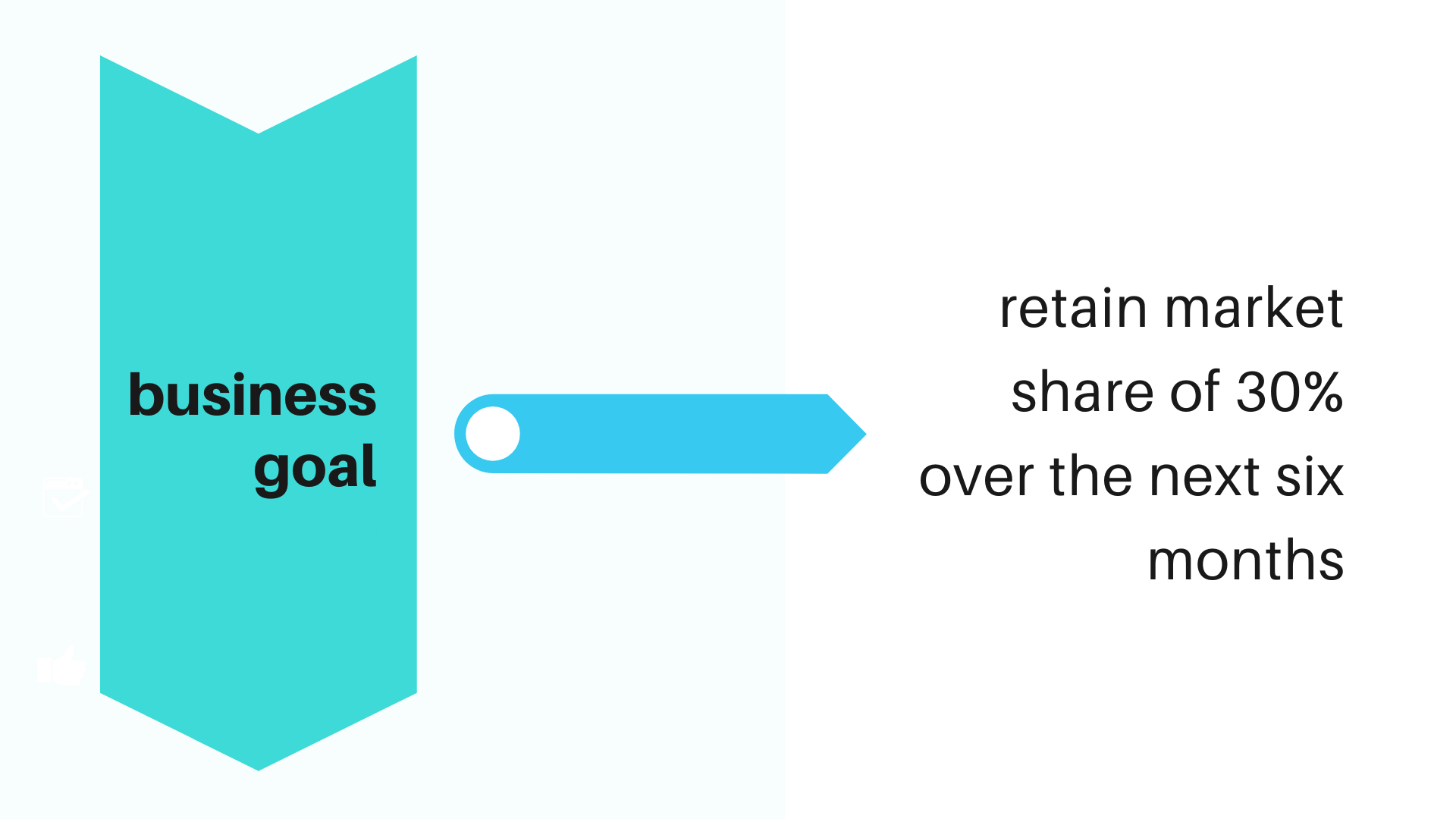 There can be several business goals: increasing profits, keeping the market, new customers, etc. But the point is always the same - to earn more.
Marketing goals
This is the desired action of the target audience. What should a consumer do for a company to achieve its business goals: make a trial purchase, increase the frequency of product consumption, or something else?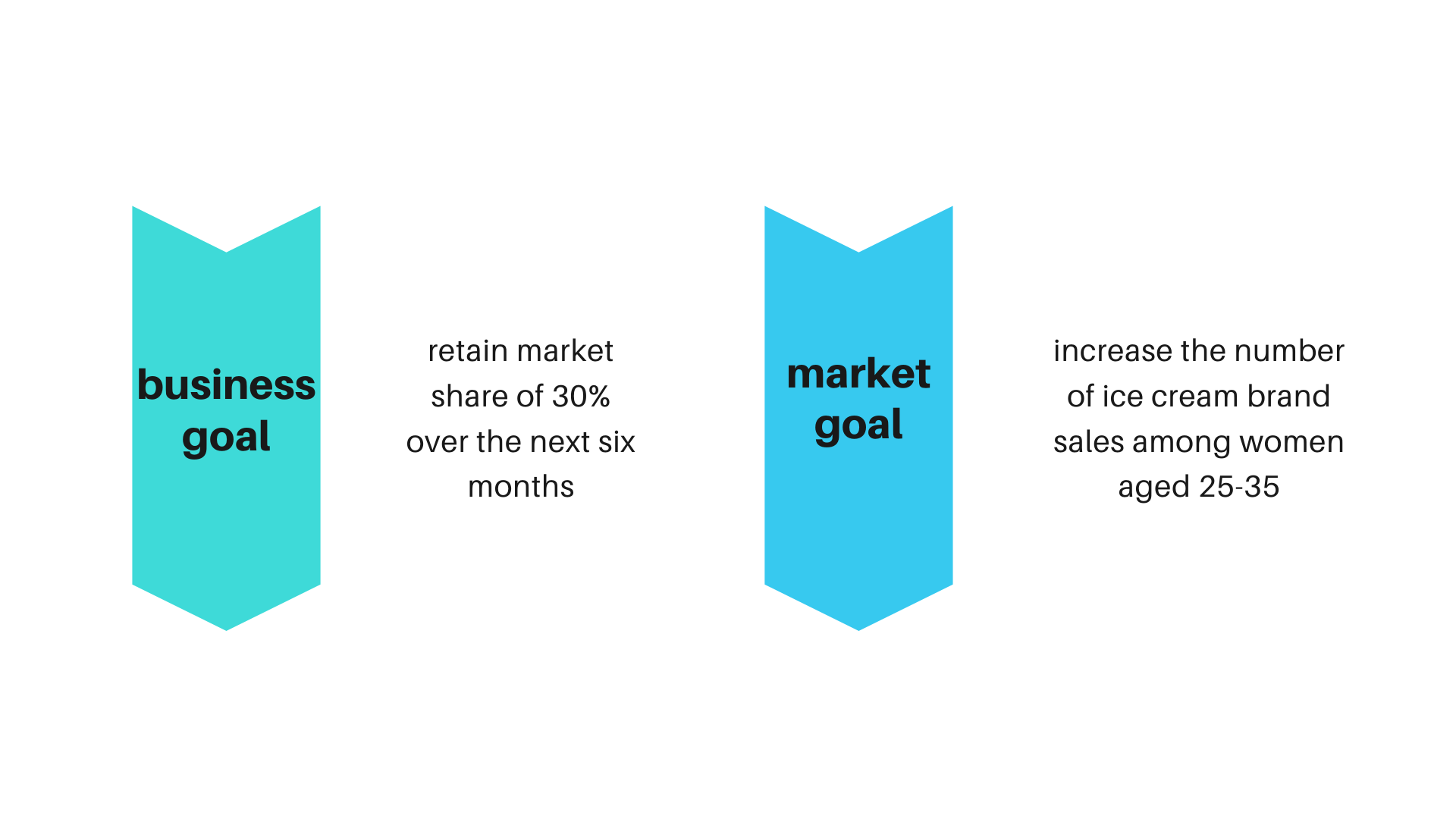 After the branch of marketing goals has been worked out, it will be easier for you to formulate communication ones. They are a logical complement to the previous two levels.
Communication goals
This is how the brand is perceived by the audience, i.e., the image of the company working to increase profits. For example, Nike encourages the viewer to run, positioning themselves as a mentor and expert.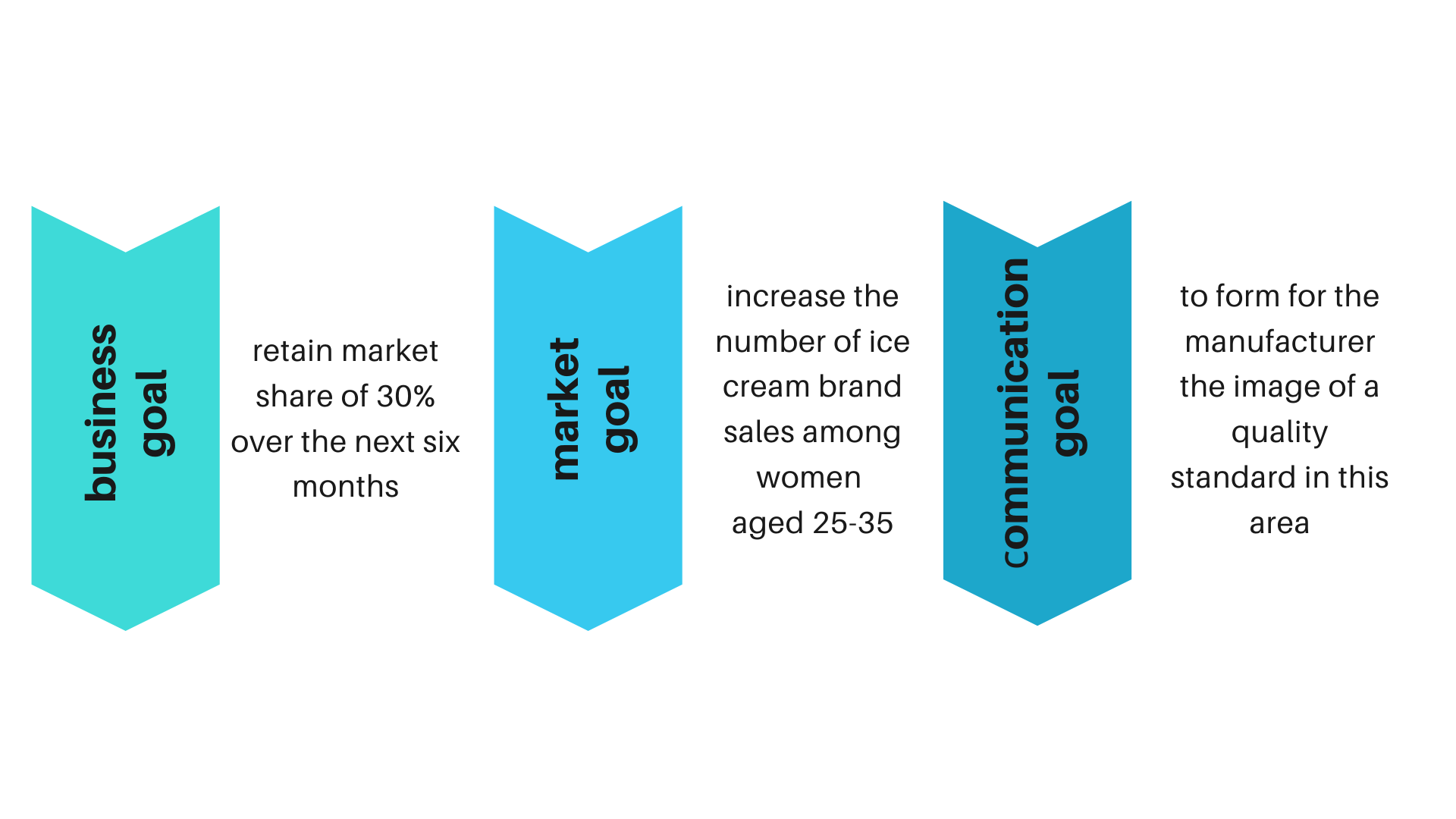 After setting goals, it is easier for the business to formulate KPIs for the campaign. For example, Bill can take as a benchmark the coverage of an audience aged 25–45 years. Then KPI will be formulated as follows: to ensure coverage of 90% of the target audience of the brand (women aged 25–45 years).
Having worked through these levels of goals, we get a ready-made strategic decision on how to get the desired result from the current state.
The principle of "Goal Tree" is universal. With it, you can set goals for the development of the business as a whole, and for the campaign in a single advertising channel.
Lucas Martley
26.12.2019
1898
0
0