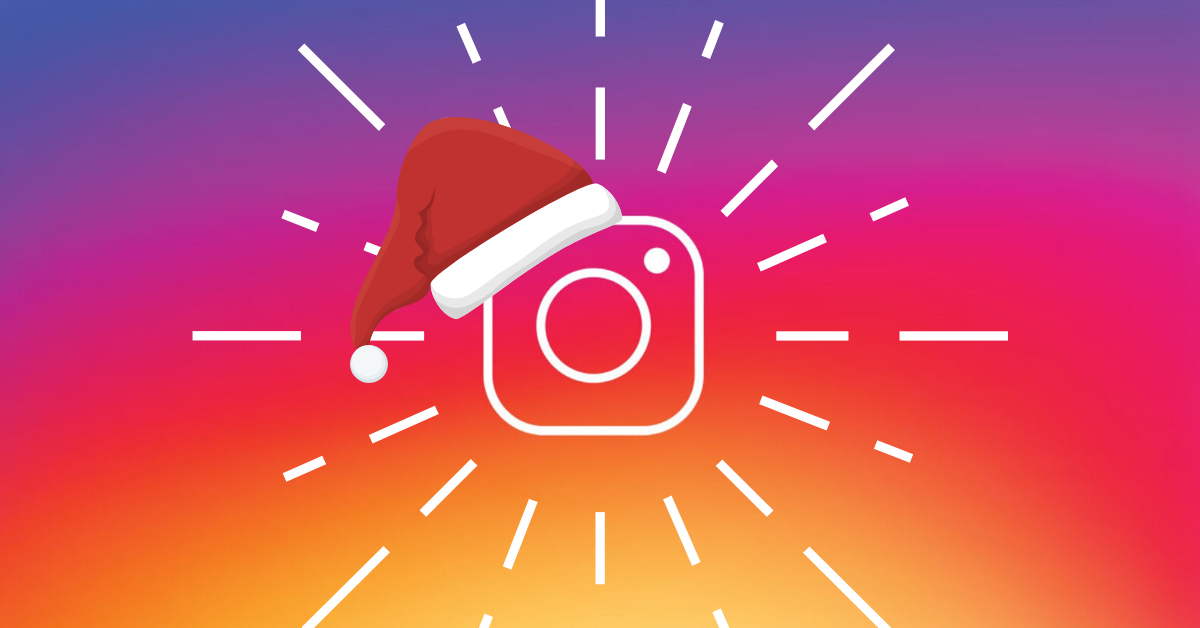 New Year SMM: 7 ideas to engage the audience
Do you already have a New Year mood? What about your customers? We have prepared a charge of positive so that you inspire yourself and your subscribers in social networks. After all, the New Year mood is customary to share!
1. New Year Advent Calendar

To make it easier to cross out the remaining days before the cherished date, create a calendar of pleasant New Year's worries for your subscribers for each day. It can be New Year's Eve (for example, a week before the holiday), New Year's (take on December 31 and January 1), and even vacation (include New Year and holidays after it).
The essence of activation is as follows: you post each task from the New Year's check-list with a post according to the principle: one day - one post - one task/offer. And so that subscribers are waiting for your publication, before the start, post the announcement of the entire calendar.
Advent calendars are becoming more and more popular every year, especially in children's themes, home goods, cooking, beauty, etc. Often they are created in the form of gift sets.
We offer our version of activation on Instagram based on the same mechanics. Gradually, day after day, you and your subscribers will reveal your Advent calendar and give New Year's gifts.
We create a separate profile for the activity.
We draw two calendar options: one with closed cells, the other with open. Calculate the scale of the design so that the date corresponds to one post.
We think over surprises: in each cell, there should be a real gift from your brand (for example, souvenirs or something inexpensive, but pleasant) or discounts.
Crop layouts, dividing them into posts.
We load posts in pairs (closed + open) in the profile.
We archive all posts from the layout with open cells.
We begin to promote competitive mechanics through the main profile.
In order to receive a gift, we offer subscribers, in a comment under a post, to answer a question, for example, related to your brand. The information must be easy to find on a site or profile. Alternatively, you can give simple tasks.
Every tenth (or whatever you want), who answered correctly, gets what is hidden in the post.
To show the prizes, remove the corresponding post from the "open" calendar from the archive and archive the post from the "closed" one.
By the way, the calendar can be filled not only with activities for the subscribers themselves but also with ideas of what tasks they can organize for themselves and their loved ones. And, of course, it is advisable to integrate your brand and products into such posts, providing discounts on certain goods/services, playing out prizes.
2. Secret Santa

Arrange an anonymous gift exchange among subscribers. This is especially valid for regional communities - then users will not have to spend money on expensive delivery.
Different mechanics will come up to determine the secret Santa. For example, you can do this using the chatbot, or, the most affordable option, ask everyone who wants to participate, fill out a form, or leave a comment on the announcing post. In this case, you act as the sorting hat.
3. New Year's video flash mob
Bring people from different countries together with a fun New Year's video. If you have an international company, you represent tourism topics or study foreign languages ​​- this is your option!
Ask your foreign colleagues/clients/students (it is advisable that they NOT fluent in English) to sing a New Year's song in English or their native language. Take it on the video and then, cutting out the funniest fragments from each performance, mount a funny clip. At the same time, professional shooting is not needed at all; recording can be done even via Skype.

Put the resulting video in your profile and ask colleagues/clients/students to record a response video, giving them a New Year song in the native language of the participants of the first flash mob. This video will be a well-wishing from your company.

Do not forget that the participants in this fun experiment should be pleased with pleasant gifts from the brand.
4. Giveaway
Instead of the standard New Year's contest, where subscribers win rewards for themselves, invite them to win gifts for friends and family.
We are all a bit selfish, so the participants will likely pair up and try to get gifts for each other. Then your activation will collect twice as much response. The competition should be as simple as possible, and each participant should receive something pleasant from you.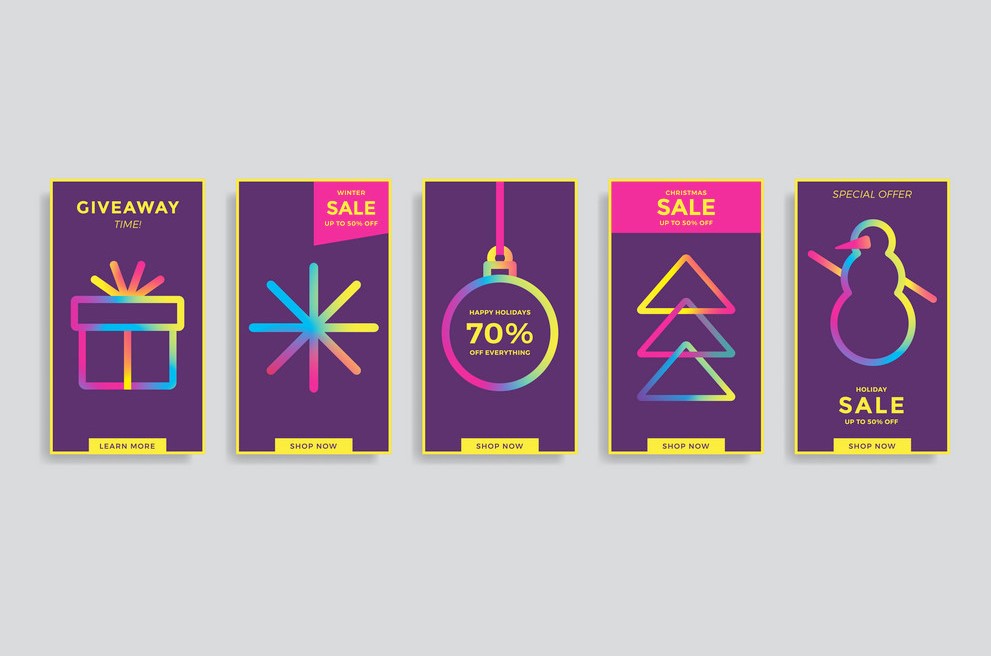 5.New Year Marathon
In the New Year, we all make promises to make ourselves and our lives a little better. Offer subscribers a simple but attractive goal, for example, to read 30 books, learn skiing, increase their knowledge of a foreign language, etc. And be sure to consider an incentive to achieve it: bonuses, subscriptions, discounts, etc. And so that they surely won't forget about setting goals, motivate them to share promises on social networks publicly.
6. Gifts for the best of the best

Collect statistics for the past year and identify the most active subscribers/best commentators, etc. Without warning, send New Year gifts or an invitation to a private event to these subscribers. So you can turn ordinary members of the community into fans and brand advocates. And if the prizes are valuable enough, it can motivate others to communicate more actively in your group.
The holiday is already on the threshold of every home. And what about social networks? Do not forget to please the subscribers there - give them a New Year mood! And our advice will help you with this!
Recommended for you:
Instagram Hacks to Take Good Photos
How Do Social Algorithms Work and What Social Media Already Knows about You?
How to see who is stalking you on Instagram?
Best Instagram Strategies to Enhance Business Growth
How to Get Free YouTube Subscribers
Getting rid of your Instagram followers
Lucas Martley
05.12.2019
3975
0
0