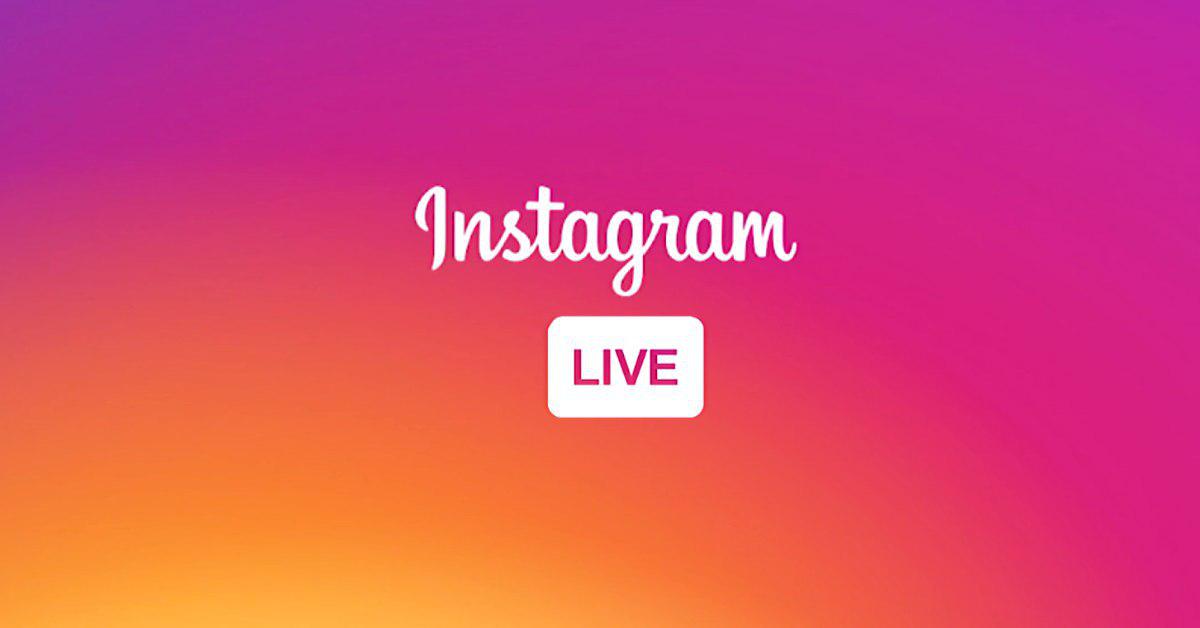 Live on Instagram: how to launch and make people watch
It all started not with Instagram, but much earlier. Periscope, Snapchat, YouTube - each of these platform created and developed video formats for its users. And on Instagram, they made their own, which is Instagram Live. Remember the phrase "steal like an artist"?
According to a Livestream survey, more than 80% of users prefer to watch rather than read. You can put books aside and safely say: video formats capture the world, and Instagram Live is a great way to show yourself, your company, or product. We will analyze step by step how to do this correctly.
And also you can promote your page using our Poprey services, which allow you to get a certain number of likes and live subscribers in a short time. Our site provides free tests, so give it a try and see if it works!
What are the advantages of the tool?
To start live broadcasting is not required to purchase specialized equipment. A smartphone with a good camera and a tripod would be enough.Live broadcasting is shown in first place in the list of relevant Stories at the top of the news feed. Finally, there is a chance to forget about the Instagram algorithm and be in the front row!
Subscribers who have Instagram notifications turned on receive an announcement about the start of the live broadcast. If you want to get more followers, you can try our free service!
The Live Broadcast creates the effect of FOMO (fear of missing out), differently, the syndrome of lost profit. The audience understands that something important is happening, and is afraid to miss it. Back in 2016, TAMHSC concluded that every year users of social networks are increasingly exposed to FOMO.
At the end of the broadcast, you can save it in Highlighted Stories, add hashtags and geolocation, put it on IGTV. Subsequently, this will help in attracting a new audience to your account and increase reach.
Instagram actively promotes its live broadcasts and, as a result, shows you to more users. It's worth trying to go live every week to stay "visible" to subscribers and improve your position in the social network.
The statistics of the broadcasts are easy to track: the number of viewers is displayed after the broadcast, and more detailed data are available in the corresponding section.
Live broadcasting is a useful tool that will help you get closer to your target audience and establish effective communication. And it requires consistent training.
What is important in preparing for the live broadcast?
Purpose
What do you want to achieve with the live broadcast? Attract attention to a new product? Strengthen relationships with subscribers? Share remarkable achievements or answer questions? Guided by a marketing strategy, you can set the right goals, select the appropriate topics, and begin preparation.
Announcement / Promotion
You can post on the topic of the broadcast, offer several options to choose from, or ask a question to your subscribers. Do not forget about motivation: a draw, a competition, a discount, or an exclusive offer for participants. The number of viewers can be increased by notifying about the live broadcast the day before in the feed and duplicating the information in the Stories. If you have a budget, it's good to include paid live promotion (for example, using targeted advertising).
Communication format
Not everyone can quickly find out what to answer to witty comments of subscribers, to speak freely on any topic, to joke, like Jimmy Kimmel. Most often, the audience hears lingering "eeeer." That is why the appropriate communication format is so important, which we will discuss in more detail.
Remember, live broadcast has a time limit of 1 hour.
Settings
Before going live, check the settings. Here you can hide the video from some subscribers, prohibit sharing the video, or reply to messages. Besides, the settings allow Stories to be automatically posted to the business account page on Facebook. If you save the phone's memory, select "Save to archive," then the video will be available after 24 hours.
Important privacy settings
Choose "Hide offensive comments" so as not to be distracted by them during the broadcast.
Atmosphere
What will the audience see when they join the live broadcast? It is easy to find out if you put yourself in the place of the follower. Based on the purpose of the live broadcast and the communication format, you can choose a suitable place or create a background yourself.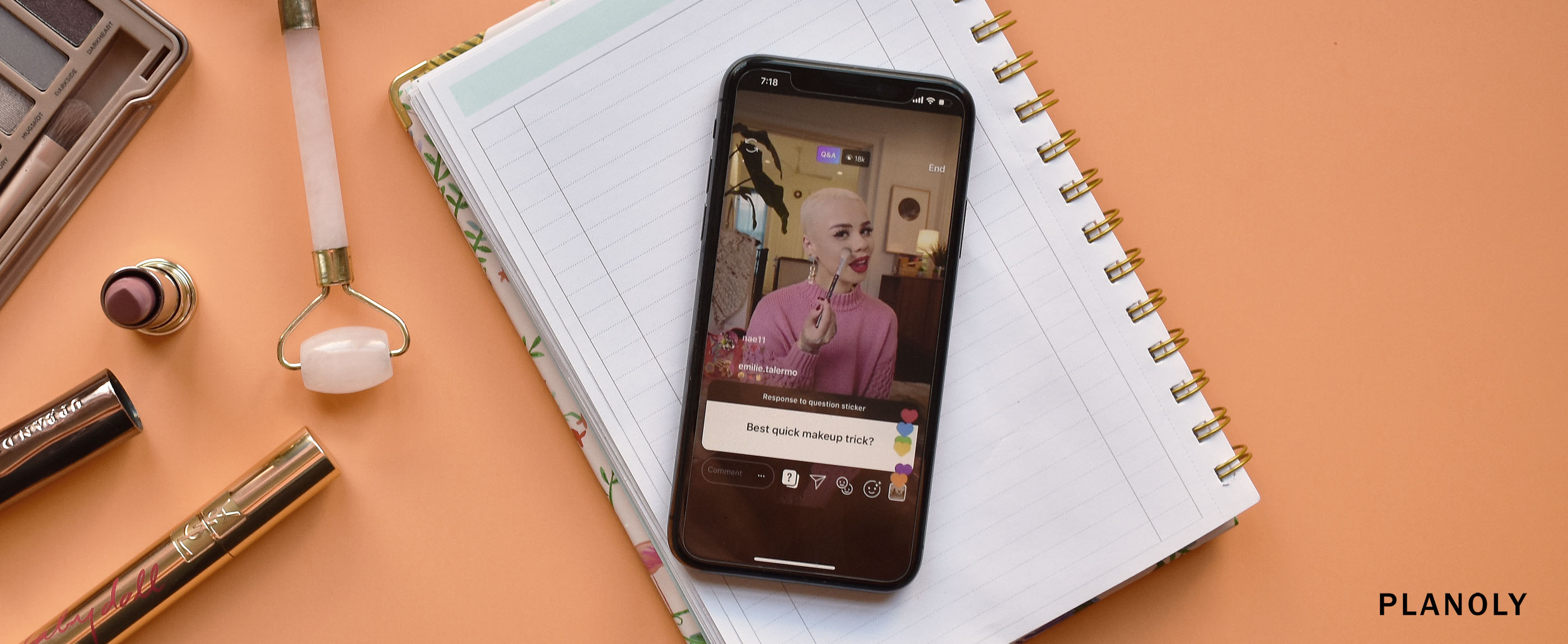 If you just want to chat with the audience, you can find a cozy cafe, a beautiful place in the city, or communicate from the car. Are you planning to talk about the new product? Why not place the logo of the trademark or company in the frame, expand the samples and catalogs?
How to record live on Instagram?
So, you set a goal, notified subscribers, chose a terrific place, and thought out what you will talk about. Camera, motor!
Open the Camera icon at the top of your feed or swipe right.
Choose Live from the bottom of the Story formats. See how many people are online. If there are few people, it is better to assign the live to another time. Account statistics will help you in choosing the right broadcast time.
Choose the camera position: front or horizontal.
If you wish, pick up an attractive filter. Instagram offers a vast selection: from the faces of animals to sunglasses and arrows in front of your eyes.
Set up your phone so that it's convenient for you to communicate with your audience. Try not to be distracted or annoyed.
Press "Live" and welcome!
It is important to remember that live broadcasting is a two-way movement: you share news/emotions/stories with the audience and get instant feedback, which also requires a reaction.
What to consider during the live broadcast?
Not all subscribers have the opportunity to connect to the live broadcast right away. A periodic reminder of the topic of the broadcast will help new participants get involved in communication faster.
If before the live broadcast, you asked your subscribers questions in the Stories, use special live-stickers. Pick the most interesting ones, fix them live and answer.
You can respond to comments immediately or, conversely, turn them off.
If you need to show the audience the surroundings, just tap twice on the screen.
When you broadcast a question-and-answer format, and don't have time to give feedback to all participants, ask them to send messages to Direct.
You can invite guests to live. Instagram introduced this feature in 2017. Just click on the icon with two emoticons next to the comments field and select a follower you want to add to the broadcast. A follower will receive a notice that he can accept or reject. In addition, your followers have the opportunity to send a request for participation in the live. The number of requests is displayed above the icon with two emoticons. Click on it, and you will see everyone who sent the request.
P. S.
Live gives a sense of infinity. Communicate, share, invite "behind the scenes," talk about how products work, criticize or become an object of criticism. Bold, honest, informative live broadcasts encourage participants to comment, save, and share with friends. Often, live broadcasts become trendsetters, motivate, inspire. And so do you!
Recommended for you:
Instagram Hacks to Take Good Photos
How Do Social Algorithms Work and What Social Media Already Knows about You?
How to see who is stalking you on Instagram?
Lucas Martley
18.12.2019
7918
0
0