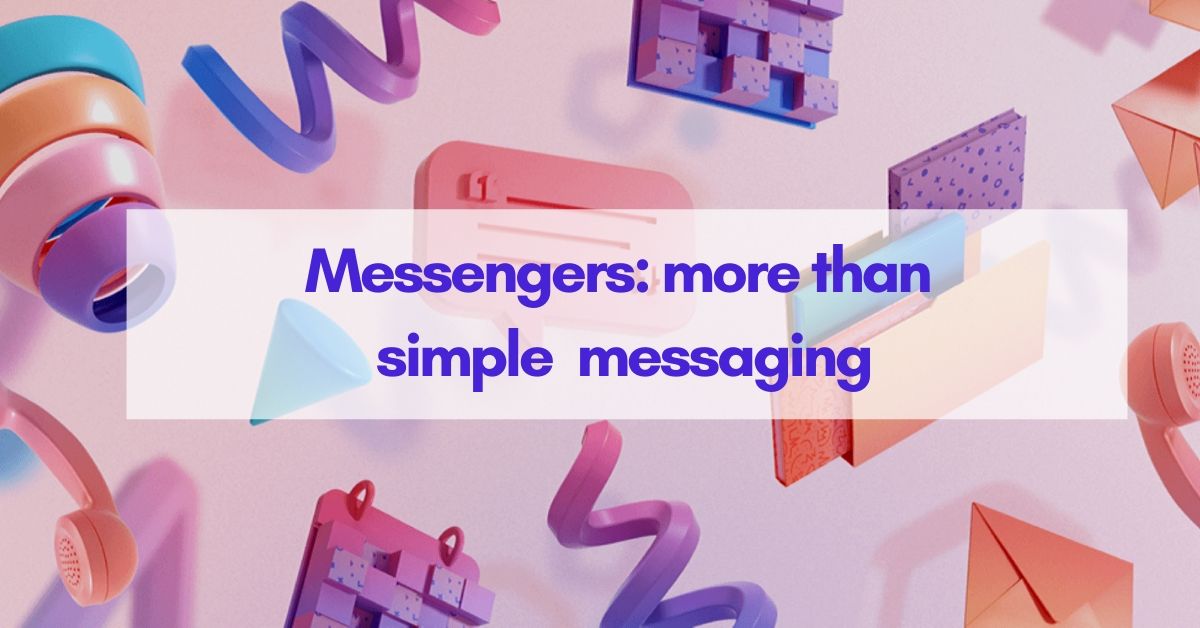 Messengers are more than messaging: fullest summary for business
Take a look at your phone. How many instant messengers do you have installed? WhatsApp, Viber, Facebook Messenger, Telegram ... These mobile applications are firmly embedded not only in our everyday routine but also in our professional life: with their help, we make dates and business meetings, approve plans, and go through interviews.
"Messaging is one of the few things people use more often than social networks," Mark Zuckerberg
Popular instant messengers WhatsApp, Facebook Messenger, LINE, Viber, Kakao, and WeChat were among the ten most used mobile applications last year. And in terms of the number of interactions with users, mobile messengers confidently occupy three leading positions.
Distribution geography
The popularity of instant messengers is growing inexorably - some of the applications were developed for one region, and as a result, they began to be used all over the world. The image below shows the geography of the popularity of instant messengers for 2018.
Facebook Messenger was popular in North America and Australia, WhatsApp is leading in Latin America and Europe, in Asia, KakaoTalk, WeChat, and LINE are the most frequently used.
By the way, it was in Asia that messengers have already turned into full-fledged platforms for communicating with brands. So, WeChat took the initiative and was the first to engage in mobile commerce. The platform relied on mobile payments: using the messenger, you can buy movie tickets, order a taxi, make an appointment with a doctor and pay for utilities.
We offer you to consider the history of creation, functionality, pros and cons, as well as useful options for the most popular and advanced instant messengers.
WhatsApp
"We built WhatsApp, and the offer was very simple: download it and save money on SMS."
Jan Koum, co-founder and CEO of the WhatsApp messenger.
Initial release: 2009.
Developers: Jan Koum and Brian Acton
Number of users: 1,000,000,000.
WhatsApp Messenger is a universal smartphone application that runs on all mobile platforms. The program scans the phone book and adds to the list of contacts those who are already working with the WhatsApp messenger.
Functional features
Based on the application, users can:
conditionally exchange messages and call;
synchronize the messenger with a computer (by scanning a QR code on a computer screen using a smartphone);
create group chats for up to 256 people
send an unlimited number of text and voice messages, photos, documents, audio and video files, locations, chat history;
do not use a PIN code and login, as the application integrates with the existing address book;
have access to messages that were delivered when the app was offline.
Benefits
speed;
simplicity;
popularity.
Disadvantages
no gaming platform;
security issues occur from time to time;
when sending, the quality of the media files decreases.
Whatsapp for business
WhatsApp is more actively used in small and medium-sized enterprises. The messenger is convenient for use both within the company's internal communication (for corporate chats) and beyond. Through the application, you can provide customer support for users and promote brand products.
According to studies, potential customers are 40% more active in interacting with companies through the WhatsApp mobile messenger compared to calls. It's easier for people to send a short instant message than to call the help desk, which is often overloaded due to a large number of incoming messages. In turn, marketers can send through commercials, inform about the appearance of a new product/service, and communicate with the target audience.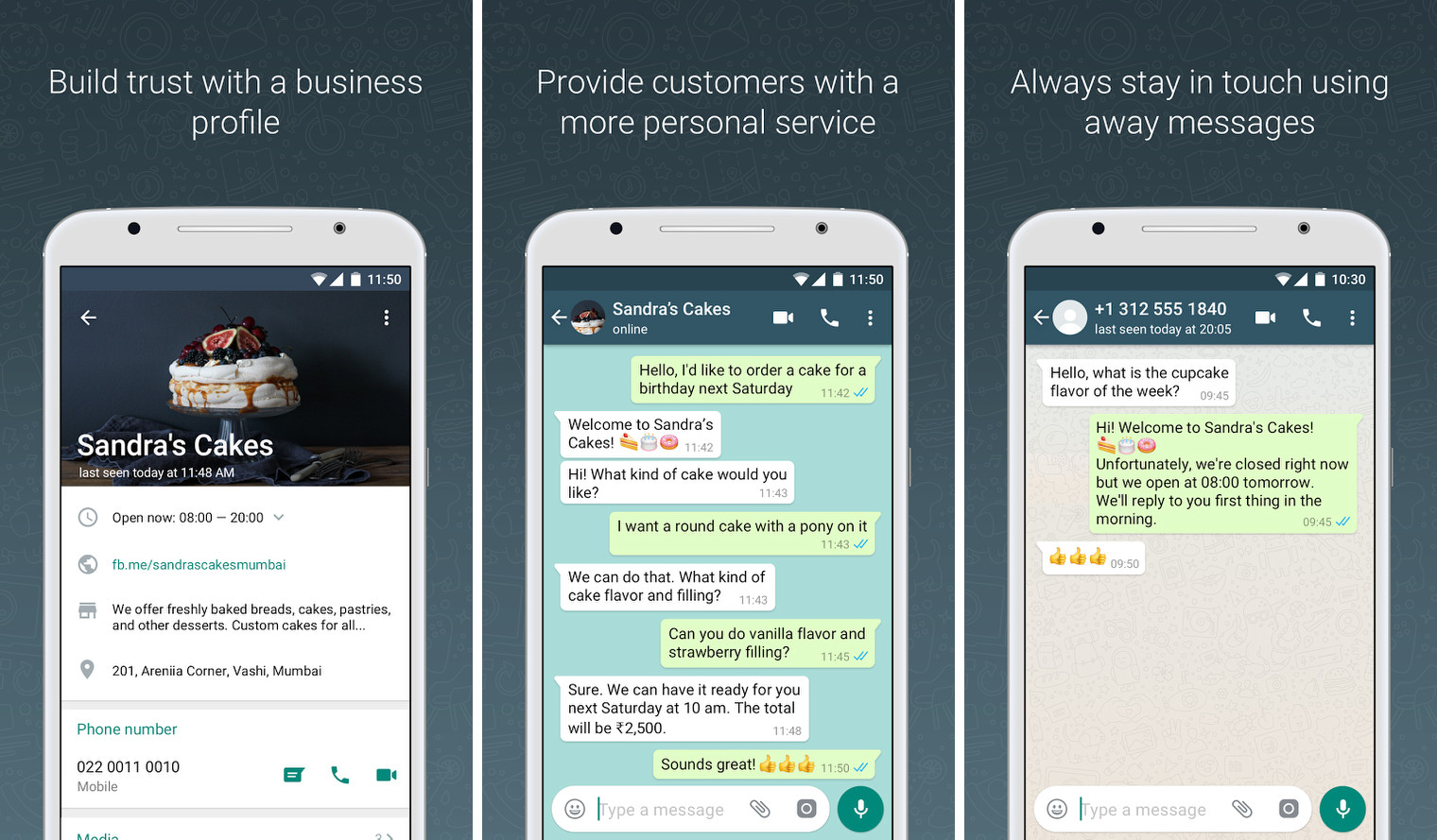 To get a good response, companies need to come up with creative ways to promote their business with WhatsApp. A compelling case realized through the messenger is the Absolut advertising campaign. To display a limited collection of its products, the company invited customers to participate in the action. The virtual character Sven issued tickets for a private party to those users who would be creative and be able to convince him through the WhatsApp messenger that they deserve to be invited. As a result, 600 contacts and more than 1000 unique photos, video, and audio messages were received in 3 days of continuous communication with users.

Telegram
"My responsibility is to make Telegram better than it is now."
Pavel Durov, a Russian entrepreneur, one of the creators of the Telegram cross-platform messenger.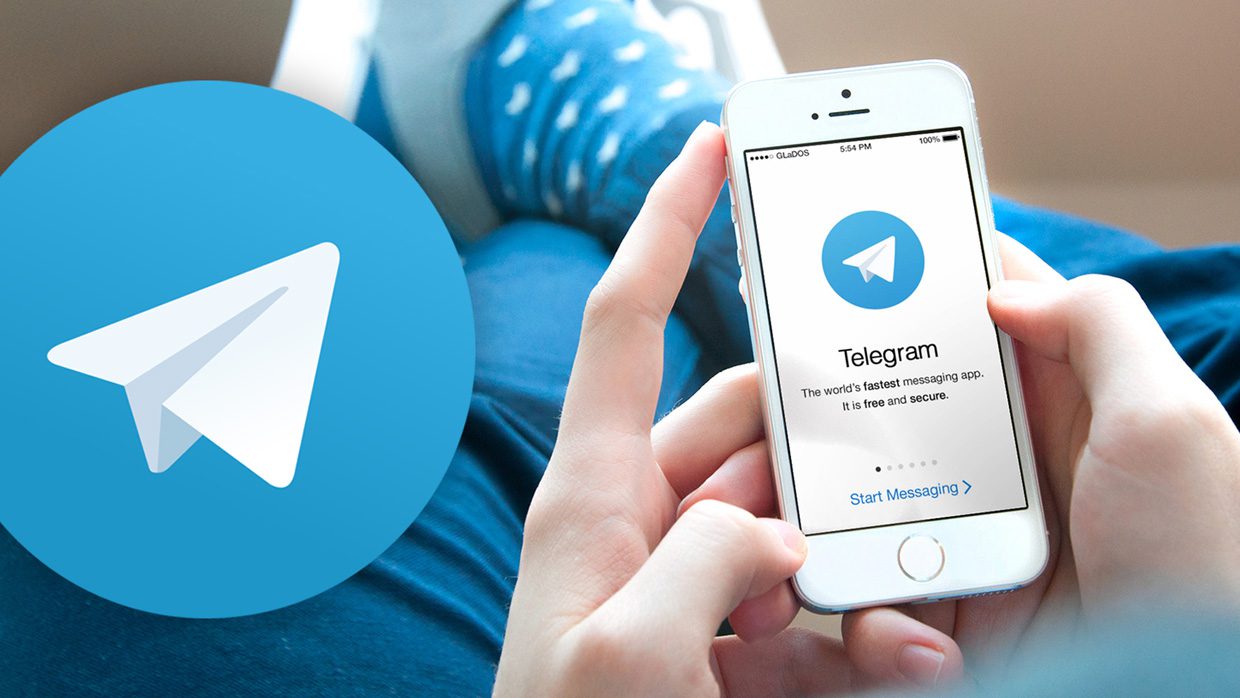 Initial release: 2013.
Developers: Pavel and Nikolai Durov.
Number of users: 100,000,000.
Telegram is a messenger that allows you to exchange text, audio, and video files of large volumes. The application is available only on smartphones with iOS and Android operating systems. There is a web version.
After the Telegram presentation, the creator of the WhatsApp messenger, Jan Koum, accused Durov of plagiarism, but Pavel announced many differences in his project in compare with WhatsApp.
Functional features
Based on the application, users can:
organize group chats with up to 5000 people;
enter the service from a computer;
send each other an unlimited number of messages, photos, documents, audio and video files of large volumes;
hold conferences and mass mail messages.
Benefits
security;
absence of advertising;
secret chats and self-deleting messages;
creation and support of smart bots;
speed and simplicity;
the presence of its base of stickers and the ability to copy what you like;
a quick search of messages and a timer to delete them;
message encryption;
advanced photo editor;
the ability to make calls;
automatic synchronization between devices.
Disadvantages
periodic malfunctions due to high server loads;
Telegram for business
Telegram functionality can be useful for all types of companies. The messenger has high confidentiality and the ability to conduct banking operations - all this can be actively used by financial companies. The messenger will provide the client service with prompt information transfer. Telegram will also be useful for large businesses with large workflows and massive databases, as the application can store large amounts of information on cloud services.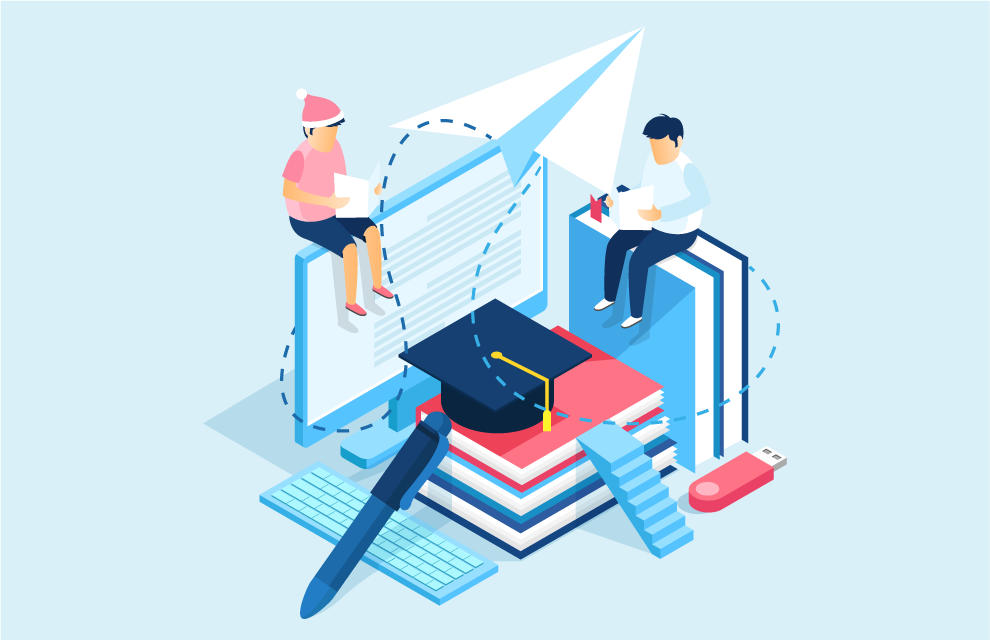 Telegram's distinctive feature, which has great potential for use in the business sector, is the support of smart bots. These are accounts that automatically process messages and respond to them. The functionality of the bots is practically unlimited, they can carry out both simple and complex operations: from displaying the latest news to ordering lunch in the nearest cafe in just a couple of clicks and managing a "smart home."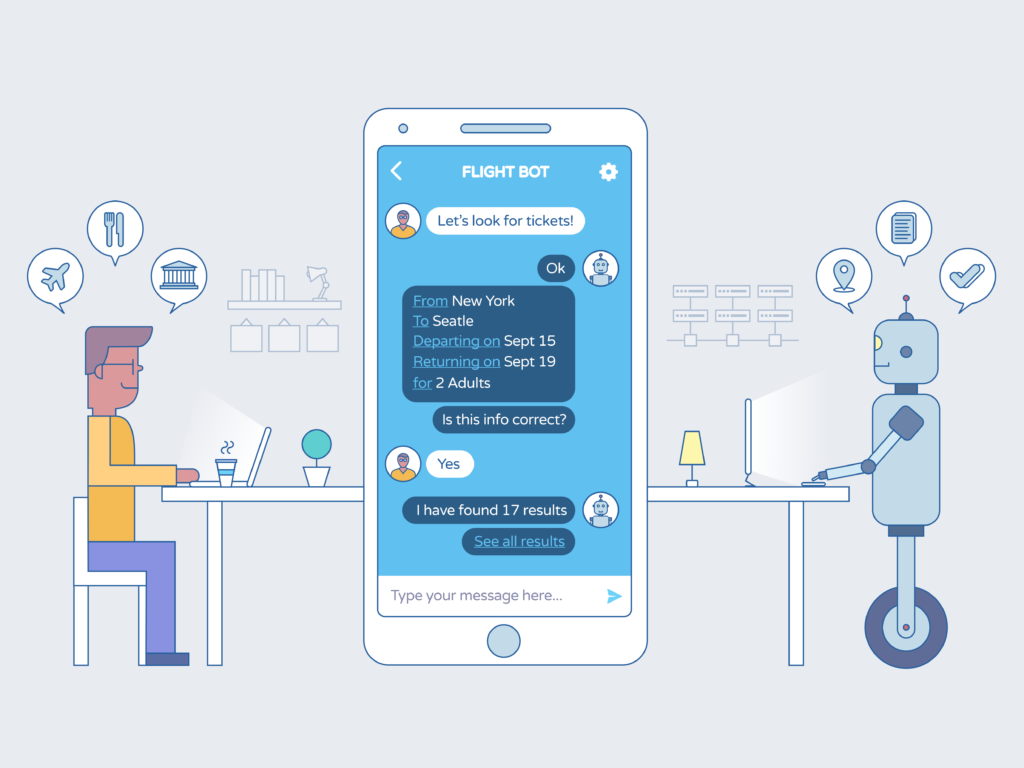 Facebook messenger
"Looking at how messenger is developing, we are ready to say that this service has enough potential to help people all over the world express themselves in a new way."
Mark Zuckerberg, one of the developers and founders of the social network Facebook, the head of Facebook Inc.
Initial release: 2011.
Manager: David Marcus.
Number of users: 800,000,000.
This is a unique messenger integrated into Facebook. The application works on all mobile platforms.
Functional features
Based on the application, users can:
enter the service from a computer;
create group chats for up to 250 people;
make free phone and video calls between users of the messenger;
exchange text messages, video, audio, and other files;
edit photo;
view photos and videos in the gallery without leaving a conversation;
create group chats.
Benefits
multifunctionality;
search for contacts in the application is carried out using a phone number and email;
texting history is always preserved;
there are a large number of stickers in the messenger;
absence of advertising.
Disadvantages
disabled support for Windows;
data confidentiality; shortly integration of contacts from WhatsApp will be possible;
the ability to delete messages only on your device;
messages cannot be retracted or edited.
Facebook Messenger for Business
This messenger is most effective for medium-sized businesses and large international brands. The application has a broad scope:
service industry (booking airline tickets, calling a taxi, recording or consulting a doctor);
the financial sector (money transfers);
e-commerce (delivery confirmation, customer support 24/7).
Everline, a well-known clothing brand, decided to test retail through Facebook Messenger. Store customers described orders simply by sending messages to Facebook Messenger. Everline confirmed that the product was available, and the customer made a purchase through messenger: he received a message with information about order confirmation and delivery. All steps happened in real-time. Thus, the brand greatly simplified the ordering process and saved customers time.
WeChat
"Actually, WeChat is email. It's a short, fast email, but because it's so fast, you don't think its email."
Pony Ma, CEO and founder of Tencent.
Initial release: 2011
Developers: Tencent Holdings Limited
Number of users: one billion
WeChat has been launched by Tencent for multipurpose messages and as a social media app. The app includes countless functions that enhance WeChat's powerfulness and development much more than any other social network.
WeChat is currently the largest social network in China, with over 1 billion users. WeChat is a vital marketing tool for companies in China because other popular social networking sites, such as Facebook, are blocked there.
Functional features
Messaging and Calling
WeChat Localization: (Share Localization)
Scan QR Code (this one reminds nametags on Instagram). When using WeChat, you can scan a QR code to add a new friend and have quick access to a wide range of information and services.
WeChat Search Engine
Hongbaos. Hongbaos transfers money to selected users of the WeChat wallet.
News Feed (WeChat Moments)
E-Wallet. WeChat E-wallet connects the app with your bank account or credit card.
WeChat Pay. WeChat Pay is the payment system integrated into WeChat.
Loans. The feature is performed in connection with Webank and allows you to borrow up to RMB 300,000 without any collateral.
Mobile Top Up . You simply use WeChat to top up your mobile phone.
Utilities (Bills). You can use WeChat to pay your water, electricity, heat, phone, and internet bills.
Public Services. This section of WeChat allows you to have quick access to public services like the weather forecast, traffic status, making hospital registrations, making reservations, paying municipal utility fees, and more.
Third-Party Operators and Services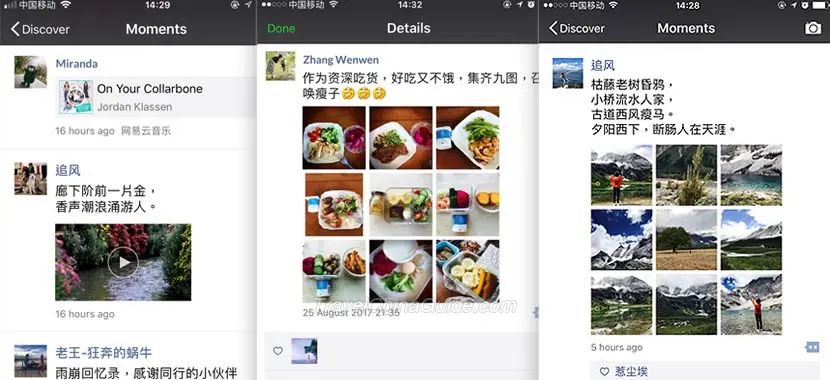 Benefits

This application is free to install, and all the subscriptions also free.
Abondance of advanced features
Easy to use
Have own QR Code
Can control the contact list
You can use it as an advanced channel for e-Commerce
Disadvantages
All applications in WeChat must have a connection with the internet to use it.
Easy to get personal data.
WeChat for Business
Due to the popularity and various features of WeChat, the Social Network is a valuable tool for businesses trying to enter the Chinese market. WeChat provides many ways to promote, grow the customer base, and even sell through WeChat directly. You will need to open a WeChat Official Account to use WeChat for the promotion of your company. WeChat shops equal a marketplace for e-commerce but only concentrate on the social network. Establishing a WeChat shop gives your customers a fast way to access and buy products via WeChat.
The app also provides countless opportunities to market your products, enhance brand awareness and customer retention. For instance, through WeChat, you can create targeted content for your audience and reach them with promotions, flash sales, and give away campaigns. WeChat CRM (Client Relationship Management) makes it easy for your company to stay connected to your customers. This feature allows you to collect information about your customers, tracking their behavior on the platform.
We have considered far from all the capabilities of instant messengers, but these facts are enough to understand: the world of communication between consumers and brands will no longer be the same. Today, people are sensitive to two factors: time and relevant information. The messengers are the best helpers for two of these factors, who give us much more than just messaging.
Lucas Martley
25.12.2019
3828
0
0