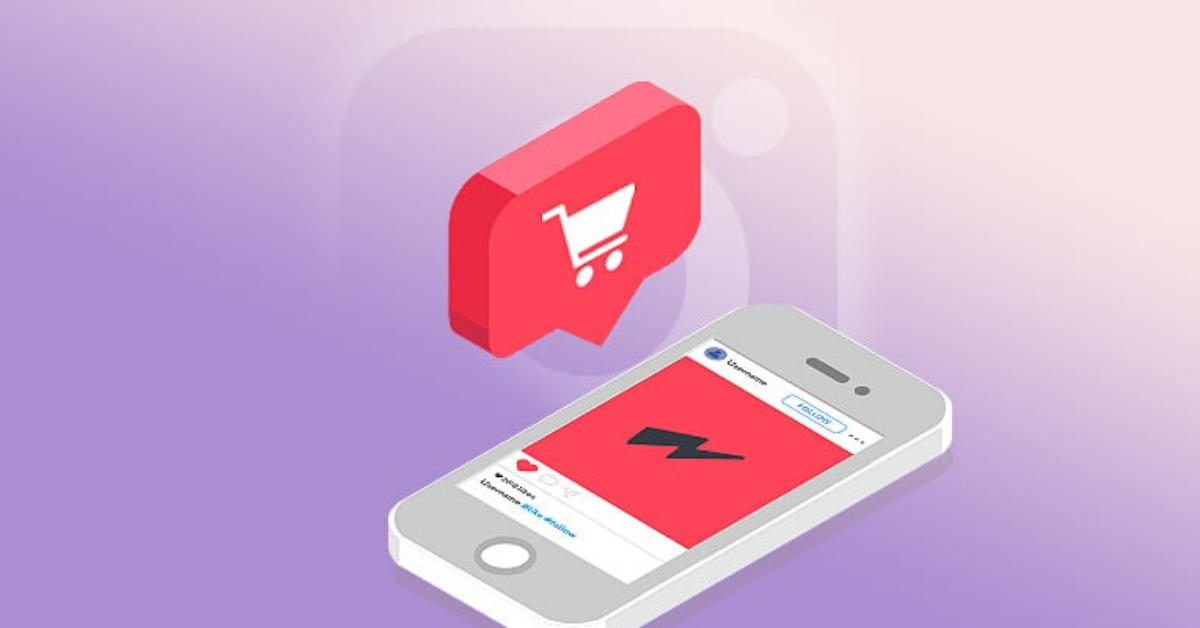 All points business needs to know about Shopping Tags on Instagram
Social networks not only continually compete with each other in the struggle for traffic and customers, but also increase their functionality to become real information aggregators.
Instagram was no exception - its Stories service killed Snapchat, IGTV steps on YouTube's heels. Previously, external links were available only in the description of accounts, then in direct, a bit later became available to popular accounts in Stories. Now Instagram is becoming a full-fledged online shopping tool, which is simplified by shopping tags.
The Poprey Blog has compiled for you all the most important things about the shopping tags in this article.
What is Instagram Shopping Tags?
Shopping Tags is a feature for tagging products in posts. Shopping tags will help you quickly see the product card with its main characteristics, as well as go to the site for purchase.
To understand that this is a publication with such tags, just look at the preview, there will be a white logo box. Having opened such a post, in the left corner, you will see a proposal to touch the picture to see the products:
When choosing the right product, a card with a description and a button to go to the site opens:
The cool thing is that shopping tags allow you to get rid of the need to write to the seller in Direct or search for the goods you like on the website of the online store yourself. And the accounts of online stores on Instagram may stop creating the same type of template publications with product descriptions. Instead, you can upload lookbooks and beautiful photos.
But do not rush to rejoice! To my great regret (and yours, probably, too), the goal of Instagram is to increase sales of large trading accounts through a social network. Because the function is not available to everyone.
Account Requirements for Connecting Trademarks
To use shopping tags, your profile:
1. Must offer only those products and services that comply with the Facebook Community Rules and the Trading Rules.
Naturally, if you sell tobacco, alcohol, medicine, or adult products, trade tags will not be approved.
By the way, here is a list of services that are prohibited from advertising:
travel services, including air transportation services, hotel services, and car rental;
staff services, including hiring maids and other workers;
medical, cosmetic or wellness services, including hair styling and spa treatments;
financial services, including accounting, insurance, banking, and lending;
housework, including construction or painting;
lawn care services;
electrician services;
plumbing services;
cleaning services;
photo services;
car repair services, including maintenance;
organization of events;
fitness;
Veterinary and pet services.
Interesting, huh?
2. Meet Specification - A business account connected to the Facebook page you are managing.
3. And enter by location in the list of countries to which trademarks are available.
Then: you must connect your Instagram Business profile to a Facebook catalog. A Facebook catalog is basically a listing of all your products that you want to sell.
There are several ways to do it: either through Facebook Business Manager, or Facebook Page, or Shopify, or BigCommerce.
Don't complicate the process, and go for the most comfortable option: setting up a Facebook catalog through a Facebook Page.
To do that, you need to first add a shop section on your Business Facebook Page. To have this enabled, you've got to make sure you're using the right template on your Facebook Page. Click Settings → Edit Page → Template → Shopping Template → Apply Template.

Once you've made sure you're using the Shopping template, a "Shop" tab will automatically appear on your main page. So go there, and click that tab:
Your account should get approved for shopping on Instagram to tag products. Your account will be reviewed by Instagram before you can access the shoppable feature.
What else you need to know about shopping tags:
You cannot promote posts with Shopping Tags through the mobile app. Advertising can be launched in ADS Manager, but product cards in advertising posts are not yet available.
People and products cannot be marked at the same time.
There are no new extended Instagram statistics in posts with trading tags, i.e., there is no distribution of impressions by source. Possibly this is temporary.
First, the tag transfers users to the Facebook directory, and from there to the site.
By the way, in the US, users can shop directly on Instagram and Facebook - this is controlled by another section of Commerce Manager. Right in it, a business can manage orders, view statistics, and track payments.
Lucas Martley
14.12.2019
4101
0
0