The Importance of Instagram Story Highlights in Promotion
Instagram stories are deeply rooted in our lives. It is completely impossible to submit a news feed without this feature. Every day, we browse through millions of stories written by different users, from homemakers to successful businesspersons. A huge wave of facts and faces covers us. About two years ago, the Instagram developers created the Instagram Highlights, but they are gaining special popularity just now. Some users still don't know how to use Instagram Highlights to upgrade their account.
How Can You Highlight Your Stories?
If we turn the pages of history, we can see that a couple of years ago Instagram saved stories in just 24 hours and then deleted them. Now your stories are automatically saved in your archive after their expiration. It helps you to revisit your favorite moments later or "revitalize" them.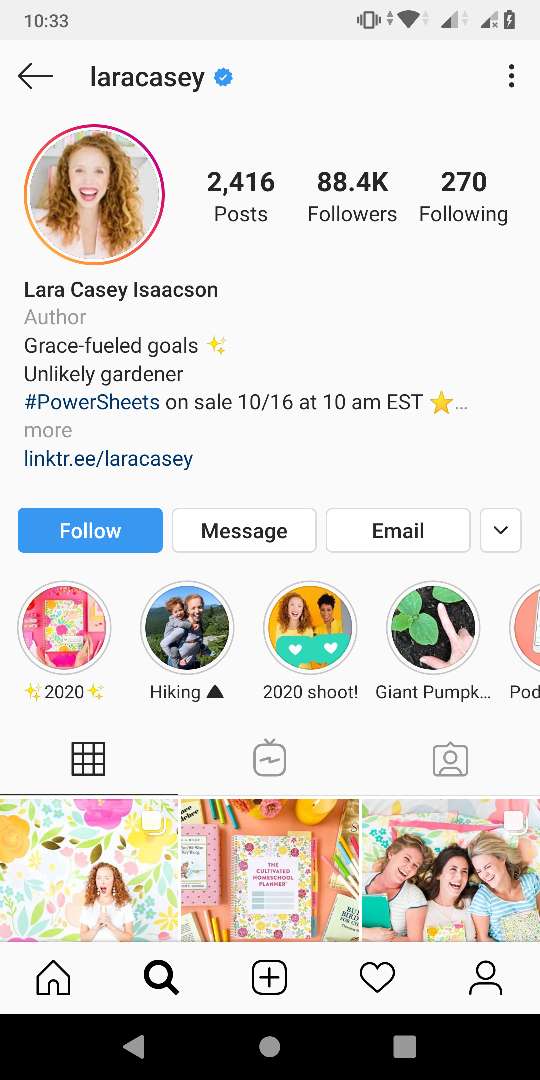 How to add Highlights to Instagram?
If you want to access the stories in your archive, click the archive icon in your profile. There you can easily switch between the message archive and the new stories archive. You can navigate the stories by the date they were published. Only you can view your archived histories and turn off automatic archiving at any time in your profile settings.
What are Instagram Highlights?
Now, all Instagram users have an opportunity not only to share stories but also to express themselves (or their business) by combining stories in whole sections and present them in their profile.
Instagram Highlights can help them do that. Stories Highlights have become a new part of your profile where you can talk more about you through the stories you shared. Instagram Highlights appeared in a new section of your profile under bio (profile description). You also can you see who viewed your Instagram Highlights.
New features that Stories have benefited:
1. An extended storage life
You can keep your stories as long as you find them currently important. Before the expanded archive, you could see old stories in the statistics section of business accounts in the last two weeks. By the way, Instagram Highlights last until you delete them.
2. Sorting
Stories can be divided into different albums or categories.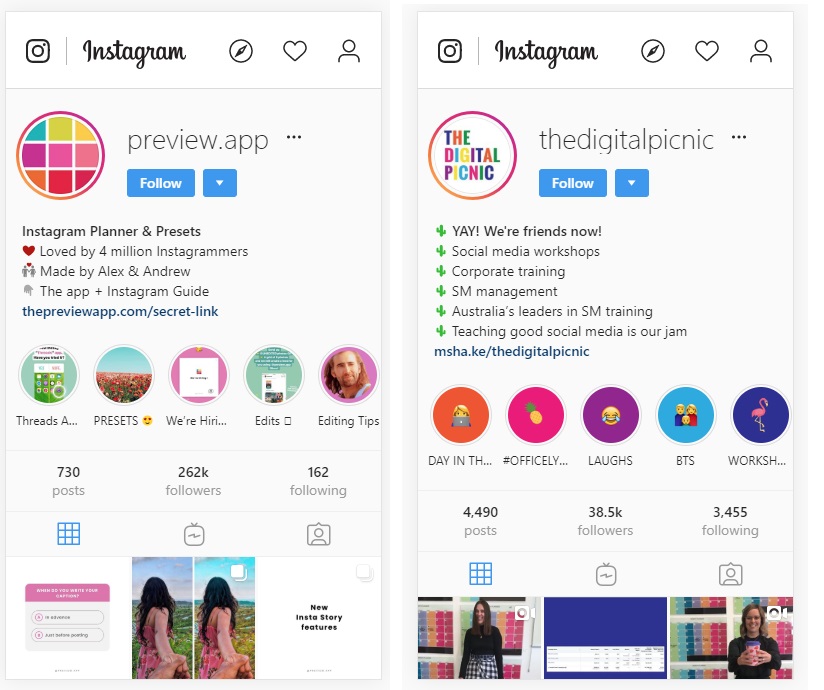 How to Make Highlights on Instagram and create your first album?
1. Publish a couple of stories.
2. Go to your profile and tap "New" in Instagram Highlights under the username and biography.
3. You get into the archive of stories. There you have to select the necessary posts for your first album.
4. Add a new section and create a title and cover. It's best to use a single template and make awesome covers for all albums.
5. Sealed or selected the wrong photo? You can edit or delete your post at any time.
How many Instagram Highlights can you have? You can publish as many stories as you can create.
Proven Ways to Use Stories Highlights on Instagram
1. Content categories
Stories can be sorted by topic, event or place. Your subscribers can go to the desired section. For bloggers, collections on various topics will be useful. They can collect all the stories from one trip or event. You can sort them by the main topics of your account, for example, travel, psychology, motivation and so on.
2. Catalog
If you present goods or service, Stories Highlights will help you to create a catalog of your products. Place special offers and entries of your assortment here! Users will no longer have to spend time looking for interesting offers in the news feed. Time is money ;-)
3. Self-story
If you have a personal blog, this is one way to tell new subscribers about yourself. Group several stories with posts about your life or make a selection-story about your account. A nice way to upgrade a commercial account - use Stories Highlights to post information about the company.
4. PR and partnership.
Mutual promotion is a method of promotion on Instagram when you and your partner make posts about each other and exchange audiences. It can be arranged in a post, or it is possible in a story. In addition, you can create albums with special offers from your partners. For example, "My customers receive a gift at the store @ petshop! Just use the promo code! " Accordingly, your partners can do the same business Highlights.
5. Price list
Do you want to write too long description for each post with a product? No? We have an idea! Fix prices in Stories Highlights. Pre-create a 16-to-9 aspect ratio file. And don't forget to make a separate story group for each category.
6. Reviews
There is nothing better to promote goods and services than reviews from real buyers. It is enough to take a screenshot of the correspondence with a satisfied client. It's best to do a print screen from your phone (so you don't have to adjust the image size). The content of Stories Highlights can be constantly updated with new reviews.
7. Tips and useful services
Free your posts from the extra text - transfer all useful information to the Highlights. There may be all kinds of interesting lists, live hacks, and recipes, and even poetry. Your subscribers will want to have the benefit of your advice if they have them right before their eyes. Experiment!
8. User Problem Solving
Post short lifehacks "How to order", "How to choose", "How to use" to help the user with the order, selection or usage of your product. This also includes short master classes to engage customers.
9. The backstage
If photos or videos of your work do not fit into the overall style of your account, you can create Stories Highlights and add a suitable cover for them. Users like to watch the process of creating things. As a result, you get a high degree of confidence to the account from potential clients.
10. Events
Using of Stories Highlights is a great way of announcing events from your company. Unlike a regular post, it is always in sight. After the event, you can add photos to the post.
11. Competitions
Contests, quizzes, polls and other interactive games with subscribers are very popular today. Place them in a Stories Highlights and you do not have to remind subscribers of the draw.
12. News
Do you regularly share urgent news with subscribers, but you don't have time to choose the right picture? Just take a background of any color and write your news! Use Instagram stickers to create a nice post.
13. Advertising
Finally, the biggest piece of cake! If you are a blogger, you thought about it immediately, right? How much will advertising cost in Stories Highlights of famous bloggers? Will it be effective? If you answered "yes" to all the questions, then you are good at Instagram promotion.
Go for It!
In fact, with each passing day, surprising subscribers is getting harder and harder. Instagram progress with a focus on prioritizing quality over quantity. Bloggers and sellers use all possible and impossible ways to attract users and keep their attention on their page. Highlight Stories is a great tool to get-up your account. Make the most of it! Save important publications that your subscribers like and comment the most. And do not forget to post announcements about adding new Stories Highlights in regular Stories or in posts.

Lucas Martley
25.12.2019
4505
0
0