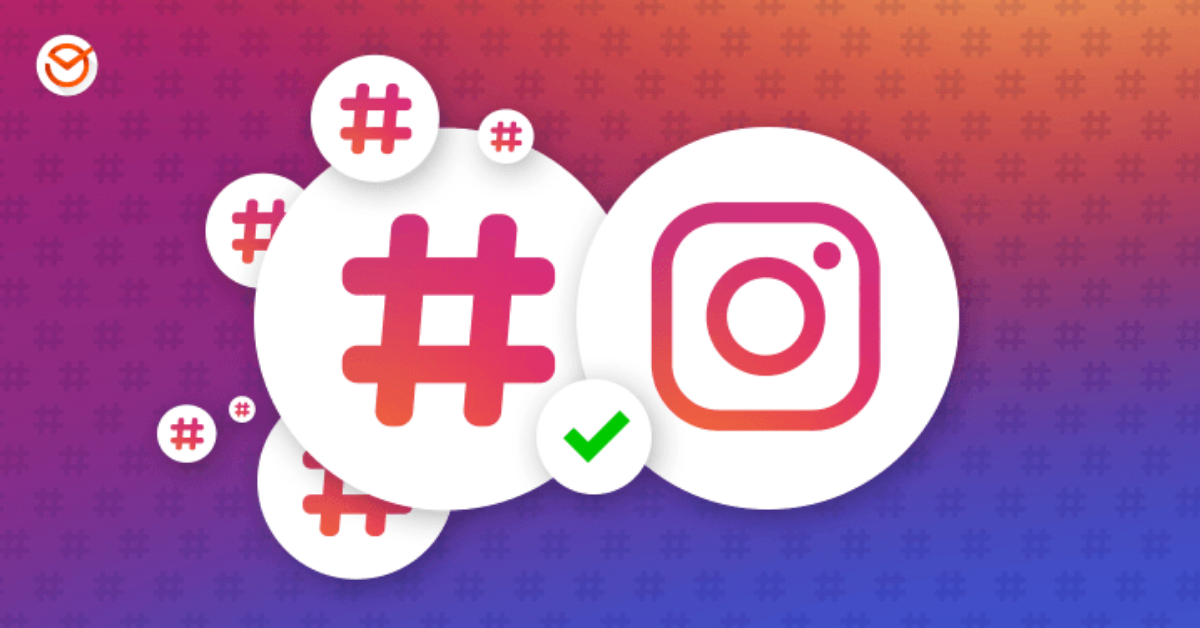 The most popular hashtags on Instagram: all you need to know
What are Instagram hashtags?
A hashtag is a word preceded by a # symbol, acting as a link within a social network. With hashtags, users mark posts related to a specific topic. Sometimes they create personal hashtags to divide posts in your account into different categories.
On Instagram, you can put up to 30 hashtags under one post. All subsequent words simply will not work as hashtags but will look like traditional text.
Hashtags can be put not in the body of the post, but in comments. The main thing is that the account owner leaves this comment.
It doesn't matter how much time has passed between posting the post and adding hashtags. But if the hashtags were added much later, the post will not reach the top with them: this is greatly influenced by the speed of the set of likes, and it is low in old posts.
The format of Stories also has hashtags. They work on the same principle as hashtags in your account: when you click on a tag, a user goes to the feed with other publications that use the same hashtag.
What are Instagram hashtags for?
Hashtags solve several problems: from the working mechanism of contests to the promotion of an account.
Help to sort photos by topic
Initially, hashtags were invented to determine the theme of publications: all posts about food with one click are convenient to find. And now hashtags work this way, especially in people's accounts.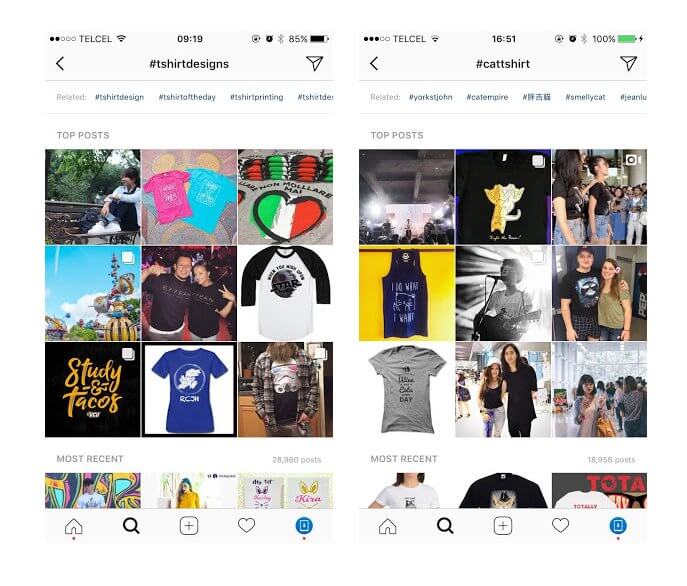 Hashtags help to create categories
Bloggers or brands write on different topics. To ensure that posts in one account do not mix, they use personal hashtags with a column designation, for example, #sarasport, #saratravel (of course, you will find not only one, but hundreds of Saras on such primitive hashtags, so personal hashtags are more inventive usually).
Help hold a contest, giveaway, SFS («shout out for shout out»)
Without hashtags, most promotion campaigns of contests would be impossible. According to hashtags, the organizers find participants and determine the winner.
Group UGC content
Brands find publications with UGC thanks to hashtags. Users publish reviews, photos from establishments, images with products on personal pages, but at the same time indicate the brand hashtag. Using a hashtag, the company finds this content and can respond to the publication or use the author's post on its page.
Attract new people to your account
Users find new accounts through hashtags and like or subscribe to the account.
Help to find customers
In some areas, unspoken rules for publishing hashtags have been spoken about, through which you can find accounts of people or companies that interest you.
For example, nail salons indicate the hashtag #MANICURENAMEOFTHECITY (district, metro station). Clients know about this and are looking for a service in the right place with the help of hashtags.
What is a shadowban?
It is a myth. For several months, the theme of the shadowban was very relevant for marketers. According to the theory, Instagram bans for some tags, and the account does not fall into the SERP.
Technical support Instagram has denied this information. Representatives of the social network explained that the algorithms for generating issuance by hashtags are very complex, and not all posts can fall into this feed. Therefore, sometimes (rarely) a post is not shown by the hashtag, but it is not a shadow ban at all.
However, there is a blacklist of hashtags: they are associated with prohibited topics (violence, obscenities, sexual materials). They are forbidden to use.
How to get to the top by hashtags?
Entering the top 9 publications on the popular hashtag can bring additional likes, reach, and sometimes subscribers.
Hashtags are conditionally divided into:
High-frequency - more than 100,000 publications.
Mid-frequency - more than 50,000 publications.
Low-frequency - up to 50,000 publications.
Depending on the rich of your account, choose the appropriate type of hashtag. Hundreds of factors influence getting to the top according to the hashtag, but the main thing is the speed of the set of reactions under the post.
Select the tag by which you want to get to the top.
Look at the current top: how many likes on posts and when they were published.
If in your account you usually get fewer likes at the same time, choose a less popular hashtag.
Determine the time for publication when your audience is active (via Instagram statistics).
Publish a post with a hashtag.
An easy way to get to the top by the popular hashtag: stories with this tag are also displayed in the hashtag collection. Try to get into the selection of stories.
Most popular hashtags on Instagram
Users search for the most popular hashtags on the social network. Millions of posts have been published with these hashtags. They have a common theme, for example:
As you can see, most hashtags are aimed at the mutual activity. Once upon a time, users really could honestly subscribe to users who published the hashtag # follow4follow. But now you will only collect mass followers and mass likers.

It's impossible to get to the top with such hashtags, and in the general feed, you will quickly fail.
Why do you need this? What will the most popular hashtags on Instagram give you? You will receive additional likes. But this is activity from irrelevant accounts, most often commercial or bots.
There is a way to get to the top for thematic hashtags, thanks to the use of popular hashtags without markups.
Make a post with 30 popular hashtags.
After 5-10 minutes, remove these hashtags and set thematic, low-frequency ones that will remain in the post forever.
This scheme does not look like an example of competent promotion; it is up to you to decide whether to apply it.
How to find popular hashtags on Instagram?
Services for selecting hashtags
Popular tags are published on various resources - there are many of them in Google's search results. You can find collections in applications, for example, in MyTager.
Instagram Search Recommendations
Start typing the hashtag in the Instagram search bar, and the social network will suggest similar options.
Does account promotion work through hashtags?
The scheme with getting likes just for indicating the correct words in the signature looks attractive, but this method is outdated. Some users believe that hashtags will help them promote their account, but in practice, it turns out that they get only a few dozen likes (and this is a good result) from irrelevant accounts.
Whether the hashtags are suitable for you to promote your account, you can only find out empirically - test the effectiveness of different hashtags.
Users are not looking for information on thematic hashtags, new accounts are found in the "Recommendations" section. Getting there is a separate challenge. The list of recommended publications is individual for each user. It is influenced by the fact that the user likes, comments, and saves.
How to find thematic quality hashtags?
Use no more than 5-10 hashtags per post. Find the hashtags that are relevant to your account. To find them, refer to accounts of competitors. See what hashtags your audience is setting.
Create hashtags yourself - identify the keywords of your account. Remember that Instagram does not distinguish between the declension of different words, so nouns should be in the nominative case.
Do not use phrases that are too long, because spaces do not work in hashtags, and this looks messy.
How to set hashtags on Instagram?
Like in the real world, Instagram has its own unspoken rules of communication. In order not to look silly, follow the rules of publishing hashtags.
A hashtag is a word, not a phrase.
#Don't #write #sentences #with #hashtags. It looks messy.
Do not steal other people's personal hashtags.
Make sure that if you are not one of the hundredth #saras, so as not to confuse your subscribers and the subscribers of the author of the hashtag, who occupied it first.
Remember that your subscribers also read hashtags.
And #super #cute #sexy #girl will confuse your friends and colleagues.
Date of Update:12.12.21
Recommended for you:
What is the Order Likes on Instagram
How to appear offline on Instagram
Why Do You Get Random Instagram Followers
5 Ways to View Private Instagram Profiles
How to Get 500 Followers on Instagram Instantly?
Lucas Martley
09.12.2019
3926
0
0