How to use an Instagram business card: 7 business ideas
Recently on Instagram, there appeared such an enjoyable thing as business cards. This is a useful tool, especially for business accounts, with which it is much easier to find a company profile on the network.
We also want to remind you about the services of our website, which will help you increase the activity of your page on any social network, including Instagram. You can try free test likes and followers.
How to use an Instagram business card for the benefit of the business?

What is Name Tags?
In fact, it is nothing more than a kind of QR code generated individually for each user of the system. With its help, the service quickly detects the desired page. That is, to search for a company by its virtual business card, you do not need to enter a nickname and scour long lists of search results. Now you don't have to dictate to your friend a username, with dashes, hyphens, and "s like a dollar." Nametags is a business card with which people can subscribe to your Instagram profile.
How does the Instagram business cards section work?
Open the "Nametag" section in the application and hover over the object to instantly get a link to this account:
If you are already subscribed to a profile, Instagram will kindly notify you of this: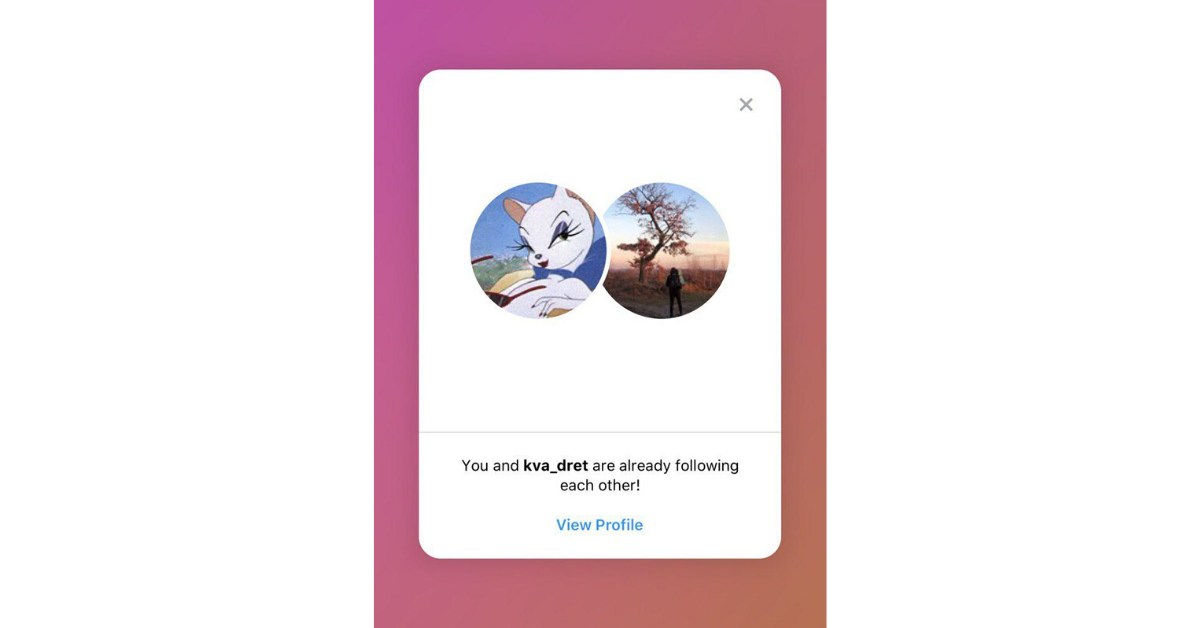 Create your own business card? Choose from several backgrounds: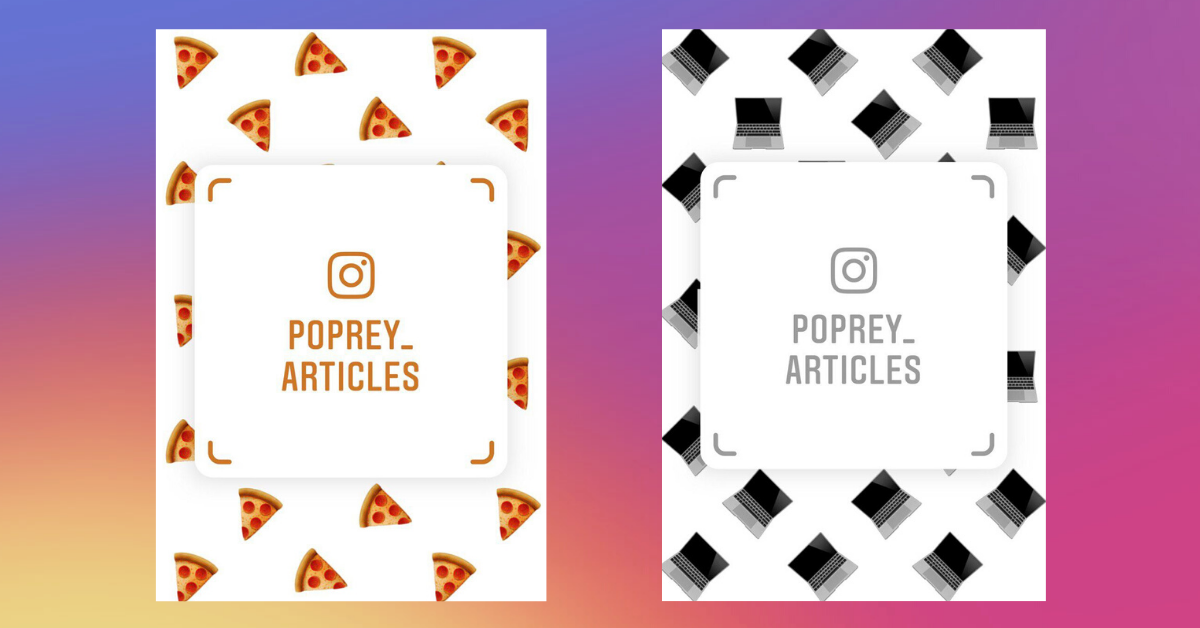 What business opportunities do Nametags offer?
The most important advantage is the easy transition from offline to online. Now it's enough to print your Instagram business card and place it in the right place so that users can instantly become your subscribers.
Instagram business card: ideas for posting
Print mass-media. You can place your business card in magazines and newspapers, in advertising leaflets and other products. The location of this type of advertising in public places, where it will be visible to everyone, gives a broad coverage of local social network users.
Business Cards
The banalest idea, but why not? Print Nametags instead of a regular business card. This will add originality and modernity, as well as help you look better in the eyes of the interlocutor.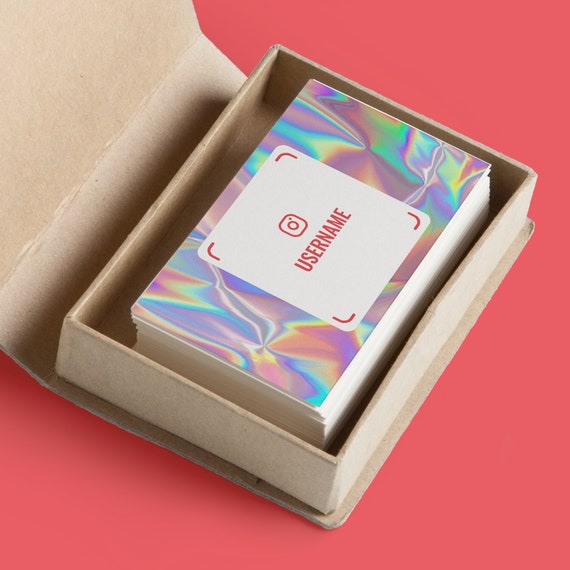 Outdoor advertising
Place business cards on banners, posters, city-lights, and city stops. It is the same advertising, but the transition to your business profile will become more accessible for users. Offer your customers a discount for a subscription if you have a local store or cafe, place Nametags near the entrance.
Branded products
Use Instagram business cards when making souvenirs: on hoodies, T-shirts, mugs, bookmarks, etc. Give them to partners and customers as branded presents.
Discount coupons
We saw colorful discount coupons that they give together with checks at Burger King - why not come up with the Nametags, which are more popular?
Public transport
By subway, bus or taxi - put Nametags wherever your potential customers are. The popularity of Instagram cards will help you arouse public interest and take advantage of it.
Directly on product tags
If you have a multi-brand store, using Nametags, you can transfer a client to the Instagram brand - it will work as social proof.
The laconic minimalistic design of Instagram business cards will help you to decorate anything: a stand, a signboard, a business card, an advertising booklet. Find your followers offline and engage on your Instagram! If you came up with other ways to use Nametags, or you do not like our ideas, we will be grateful for your comments.
Date of Update:12.12.21
Recommended for you:
What is the Order Likes on Instagram
How to appear offline on Instagram
Why Do You Get Random Instagram Followers
5 Ways to View Private Instagram Profiles
How to Get 500 Followers on Instagram Instantly?